Town Government
1 Playground, 4 Hybrid Vehicles & 11 Storage Cabinets

















By Sharon Bass
The mayor's $6.2 million '07-'08 capital improvement plan was unveiled to the public last night in Council Chambers. The Legislative Council's Planning & Development Committee gave it a collective thumbs up.
Chief Administrative Officer Scott Jackson explained that the capital dough can come from various sources, such as state grants and local bonds. Funding streams are still up in the air.
Here's what is included in the first 12 months (July 2007 through June 2008) of the $29.6 million five-year plan:
ADA modifications, such as sidewalk curb cuts and ramps, $50,000
School Department relocation to Government Center for furniture, equipment and moving costs, $175,000
Engineering Department needs, such as new traffic signal poles and Skiff Street bridge replacement, $650,000
Fire Department requests for new trucks and rescue vehicles, fire hydrant repairs, etc., $420,500
Miller Library needs, such as computer and library replacements and ADA improvements, $160,000
Mayor's Office requests for an open-space acquisition fund, an energy efficiency program, a new Dunbar Hill playground, information technology equipment, and so on, $2,563,000
Parks & Rec Department needs, such as a tractor, maintenance pickup truck and Veterans Memorial Building renovations, $88,500
Planning Department's zoning regs revision, $100,000
Police Department requests for a new phone system and preliminary work for an animal shelter, $130,000
Public Works Department wants five new trucks, a scag mower, a floor scrubber and a town-wide building improvement fund, among other items, $1,435,000
Registrars of Voters needs 11 large movable storage cabinets for election stuff, $15,000
Risk Management requests four hybrid fleet vehicles, safety fencing at the ice rink and an underground storage tank removal fund, $377,600
The full Council will vote on the capital plan next Monday.
(Editor's note: Would it be possible to put two large, relatively quiet yet powerful fans in the chambers for the Aug. 6 meeting?)
---
July 30, 2007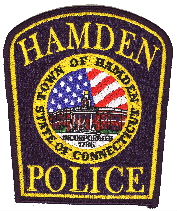 Pot Dealer Tries to Flee
From Capt. Ron Smith:
On July 26, the Street Interdiction Team conducted an investigation into drug sales that were allegedly occurring in the area of 815 Dixwell Ave. A Hamden police undercover officer subsequently purchased marijuana from Lamar McCullough from that location.
Upon attempting to arrest McCullough, he fled on foot. He was eventually apprehended in the back yard of a home located on Goodrich Street, near Gem Street. He had broken a small section of fencing while attempting to escape. After a brief struggle, he was placed under arrest.
Police located 13 bags of marijuana with an estimated street value of $240. Police further confiscated $58.
McCullough, 22, of 117 Goodrich St., Hamden, was charged with possession of marijuana, possession of marijuana with the intent to sell, interfering with a police officer and criminal mischief. He was detained at police headquarters on a $25,000 bond and is scheduled to appear in Meriden Superior Court on Aug. 9.
The Street Interdiction Team encourages concerned citizens to report illicit drug activities that are observed in Hamden by calling 230.4062. All information will remain confidential.
---
July 27, 2007
Running I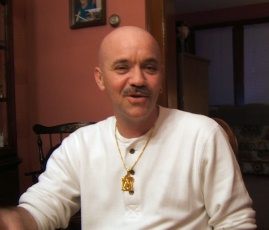 Paul Jacques. File photo
By Sharon Bass
Democrat Paul Jacques wanted his party's endorsement July 23 for an at-large Council seat. But shortly before the nominating convention he said he realized he didn't have the votes so he rescinded his request. And he's not going to force a primary. But he is going to run.
As an independent. On Wednesday, he drove up to Hartford to the Secretary of the State's Office to file as a petition candidate. Instead of having to get the roughly 650 signatures for a primary, he now just needs 140 for his November run, he said.
"I still have a lot of respect for a lot of Democrats in the party. The voters and the residents don't deserve the cost of a primary and as I've been saying all along, I'm not going to leave my fate in the hands of 63 people. I'm the people's candidate," said Jacques, a former 2nd District councilman.
He will face the Democratic slate of incumbents Al Gorman, Carol Noble and Jim Pascarella and retired Police Chief Jack Kennelly; and the Republican slate of incumbent Betty Wetmore, Planning & Zoning Commissioner Craig Cesare, volunteer firefighter Vic Mitchell and party treasurer Len Caplan.
"I spoke to [Democratic Town Committee Chair Joe] McDonagh on several occasions and he said to me if [at-large Councilwoman] Kath Schomaker moves over to the 5th, Jack Kennelly already expressed interest in [her] seat. It makes me feel Kennelly was picked six months ago," said Jacques.
Schomaker is running for the 5th Council District against Green Kelly McCarthy. So far the Republicans have no one in that race, but it stays open for grabs for 15 days after their July 24 convention, said Chair Mike Iezzi.
"Months and months ago it was said to me that the town chairman and the mayor already had their four at-large incumbent candidates, including Schomaker," said Jacques. "I said at that time I didn't think it was fair but I understood. My thinking was we had town committee meetings coming up and it was said to me that we couldn't speak to the body. That's what the convention is for. And the convention came and we still weren't allowed to speak to the body."
"I am sorry that Paul feels that way," said McDonagh. "If he says that he asked me for an opportunity to speak before the town committee, then I guess it must have happened, but I swear that I don't remember it."
Still, McDonagh said he would have turned Jacques down. "Just as I did when Don Werner asked me. The reason: In my memory, the town committee has never invited candidates to speak at a town committee meeting. The only exception is when we are filling a vacancy," he said.
"When Paul let me know that he was interested in running for an at-large seat, I immediately sent him the list of the town committee members, including their addresses and telephone numbers. I did the same for Don, Al Gorman, Jack Kennelly, Carol Noble and Jim Pascarella. No more, no less. Everyone had the same opportunity to present themselves, and ask for support," McDonagh said.
But Jacques tells a different story.
He said when he sent letters to the 63 Democratic delegates asking for their support "some told me they were kind of asked to vote a certain way. My thing is, who picked the four to run on the slate? It wasn't the town committee. When I asked Joe McDonagh, he said he was staying out of it," said Jacques.
The at-large slate was voted on as a whole at the July 23 convention.
"If I don't win [this November], I'll be back. I'll be here everyday until I can't breathe," said Jacques.
---
July 26, 2007
McCarthy's Official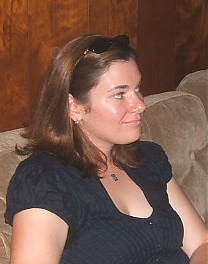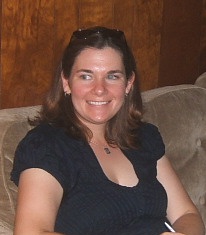 At her nominating convention last night. Photos/Sharon Bass
By Sharon Bass
When Kelly McCarthy ran for her district seat in '05, the Green Party woman garnered 40 percent of the vote in a three-way race -- possibly an unprecedented high for a third-party Hamden candidate. Democrat Willie Mewborn won with 49 percent, and Republican Henry Platt got 10 percent. It was a year when the Democrats soundly defeated every opponent and Mayor Craig Henrici got 81 percent of the vote.
Last night in McCarthy's Treadwell Avenue living room, she received her party's endorsement for another stab at the 5th District Council spot. This time the 29-year-old will likely face just one challenger -- Democratic at-large Councilwoman Kath Schomaker. The Republicans haven't put anyone up so far. And Mewborn is calling it quits after one term.
McCarthy's campaign manager, attorney Mark Sanders, made the nomination and Jeffry Larson of the 4th District seconded. (Party rules allow any Greens present at a nominating convention to vote regardless of their home address.) And "McCarthy for Council" was reborn.
"To say Kelly is well qualified for this position is the understatement of the century," said Sanders. "She's been extremely concerned about town-wide issues as well as her district."
He described McCarthy as the quintessential community activist. The Yale Divinity School grad, who runs a tutoring business, has been involved in the Whitneyville Civic Association for years. She was just elected president. She chairs the town's Clean & Green Commission. Organizes cleanups around Hamden. Is a founding member of the grassroots group Hamden Alliance for Responsible Taxation, created after the 2005 revaluation that hiked many residents' property taxes by double digits. And sat on the Newhall Advisory Committee, a group the state formed to give a voice to residents about the soil-contamination controversy in that neighborhood. (A controversy the state has yet to resolve.)
"Kelly has done yeoman's work," said Sanders, also a member of HART.
In recognition, the Library Board named McCarthy a Hamden 2007 Notable. "That's an honor that's usually given to people later on in life," her campaign manager said. "She's got the character and intelligence and energy to make this [Council] run."
"I think it's terrific. It sounds like you've been doing the work," Charlie Pillsbury, co-chair of the New Haven Green Party, told the candidate.
"It's different this time because I know what I need to do," McCarthy said. "But it's a different race so it's sort of its own animal. My biggest disappointment starting out in this campaign is who my opponent is. I expected Kath to be more of a champion of the people and fight for southern Hamden. I was expecting her to be more environmentally conscious. I just feel she's let us down and the 5th District and southern Hamden."
Schomaker's at-large seat was said to be vacated for retired Police Chief Jack Kennelly. He was endorsed on a four-candidate slate with the three remaining at-large incumbents by the Democratic Town Committee at its July 23 convention.
"I think there's a lot that needs to be done for southern Hamden that the Council has been neglecting. The Democratic Party politicians have been out of control," said McCarthy. She cited their refusal to seriously consider a multi-year tax phase-in following the '05 revaluation, while New Haven and North Haven did so to take some of the burden off low- and middle-income homeowners who were typically hurt the most.
"There was ridicule and mockery toward citizens who were really suffering. It was a travesty," she said.
Larson said the Henrici Administration "has it in for the library. It just seems to me the mayor is just hostile toward rational library planning." Henrici eliminated two technology librarians from the new budget and added a second IT person to his office.
"It's just nonsense," said Larson. "I think a lot of people in Hamden are proud of their library."
"I have been let down time and time again by Henrici," said McCarthy. "I don't care what you say. I only care about what you've done."
She said she won't be supporting Henrici in his bid for re-election this November and will instead throw her political weight on Republican mayoral candidate Ron Gambardella -- despite the vast social and ideological differences between their parties.
"I don't agree 100 percent with Ron's ideas," the Green said, "but I think he has his head and heart in the right place. And his focus is on Hamden and the people who live here. And that's what a mayor should do. And I can't ignore the fact that he was one of the only people on the Legislative Council who was willing to listen to the phase-in and about other financial problems."
Republican Town Committee Chair Mike Iezzi said it's too premature to discuss supporting anyone outside of his party. But he spoke highly of McCarthy and her principles and said, "I'm very happy to hear she's supporting Ron. It further exemplifies that Ron is gaining support from people outside of the Republican Party."
---
July 25, 2007
Grand Old Offerings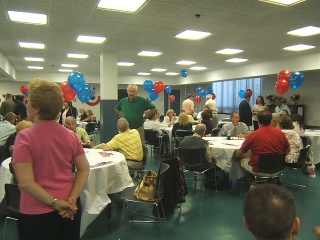 Story and visuals by Sharon Bass
Regrouped and reenergized since their abysmal 2005 all-around defeat, Hamden Republicans enthusiastically rolled out a candidate slate last night at the Miller Senior Center.

Mayoral candidate Gambardella reads his acceptance speech. Click arrow to listen in.
As expected, Councilman Ron Gambardella was unanimously endorsed for mayor; police Lt. Gabe Lupo for the 2nd Council District; town committee secretary Jennifer Cutrali for the 3rd; 2005 mayoral candidate Dick Reilly for 6th; committee vice chair Sarah Morrill for the 7th; and Board of Ed's Ed Sullivan for 8th.
As not so expected, Fire Commissioner Gordon Miller got the collective party nod for 1st District; newcomer Drew Mogridge for 4th; and former BOE member Nick Bauer for 9th. No one was named for 5th.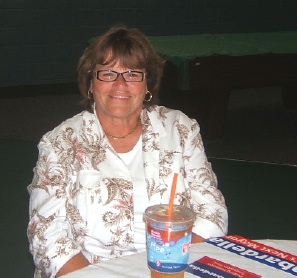 Councilwoman Wetmore.
Incumbent Betty Wetmore, Planning & Zoning Commissioner Craig Cesare, volunteer firefighter Vic Mitchell and town committee treasurer Len Caplan received the at-large endorsements.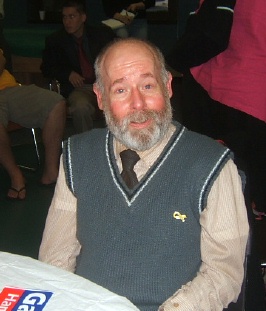 Len Caplan.
The GOP's two school board candidates are incumbent Lynn Campo and mortgage broker Allen McCollum. And former public schoolteacher Mary White will challenge six-term Democratic Town Clerk Vera Morrison.
Reilly nominated Gambardella, seconded by RTC Chair Mike Iezzi. "It's a privilege to nominate Ron Gambardella. He talks well. He writes well. I think he'll be a tremendous candidate," said Reilly. Iezzi added, "Ron has been fighting this battle for four years on the Hamden Legislative Council."
Gambardella's campaign manager, Austin Cesare, sent these words from Germany, where he is vacationing: "I believe that Ron will appeal to a broad cross section of Hamden's electorate. We have seen many new faces join his team. Ron has offered a clear and consistent message during his four years as a councilman, and he will carry that message with him in November. Enough with runaway spending and huge tax increases on Hamden residents."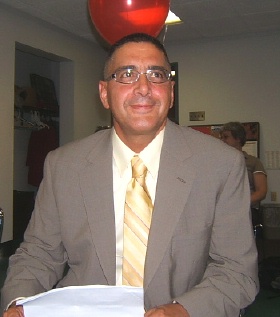 Gambardella.
The mayoral candidate read his acceptance speech. "The mayor has filled positions with unqualified people," Gambardella said. "There's a lot of anger out there for the mayor and equally for the Legislative Council.
"I promise that I will eliminate wasteful spending. I promise to build a new public safety building," he continued. "We have obstacles to overcome. The Dems have more money. They outnumber us. [But] change is coming!"
Raeanne Curtis, deputy commissioner of the state Department of Transportation, nominated Bauer. "It is a privilege to nominate Nick Bauer. He's a fighter and we all know what he can do," she said.
About Bauer
The 69-year-old retired educator will face retired Fire Chief Jim Leddy for the 9th District. Bauer spent eight years on the BOE, ending his tenure in 2005.
"It's been 40 years since we had a Republican council to do something about taxes. All I've seen is taxes go up, up and up. The Republicans have had very little say since probably [former Mayor] Lucien DiMeo," the father of four and grandpa of eight said.
Asked about his upcoming fight against Democrat Leddy, Bauer said, "His name factor is great. We've been friends for years. Actually his brother worked for me in North Branford as a shop teacher." Bauer was the school principal. He is currently an adjunct professor of education at Quinnipiac and Southern Connecticut State universities.
About McCollum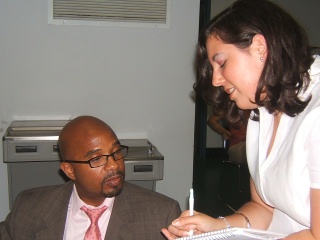 Jennifer Cutrali shows McCollum the candidate-paper ropes.
With a bachelor's in sociology from SCSU, McCollum, 46, chose finance for a career. He's a broker for Atlantic State Mortgage on State Street. He's got two kids, 6 and 3, and wants a seat on the BOE to have an active role in the public school system, he said.
About Mogridge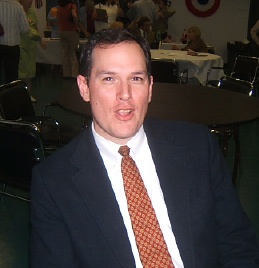 Although this is the 44-year-old's entry into local politics, as a high school student he interned for former Congressman Larry DiNardis. And Mogridge's parents, Andrew and Edith, were involved in the Hamden political scene in the 1970s, he said, each taking a stab at council seats. A graduate of Hope College in Holland, Mich., with a degree in political science, Mogridge and his wife home school their three children because of religious reasons, he said. He works for AT&T.
He said he understands he'll be challenging a popular 4th District incumbent, Gretchen Callahan, but didn't sound daunted.
"It doesn't bother me," said Mogridge. "Anyone can be beat. And even if you have a popular incumbent, they're still at the mercy of the public's perception of the administration's competency. Guilt by association."
About Miller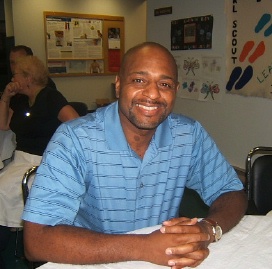 A fire commissioner since 2001, Miller also spent a short time on the legislative council in '03 when he replaced at-large Erik Kuselias. Two years before, he challenged Democrat Anne Ramsey for the 1st District and lost.
He's trying again.
"They're looking for someone to challenge [Democrat] Matt Fitch. He's hard to beat but everyone from the 1st District pretty much knows me," said Miller, 43. He's a corrections officer at the Manson Youth Institution in Cheshire and has three kids including a daughter who graduated Hamden High this year.
---
Hamden Voter Stats

According to the Registrars of Voters Office, as of July 2, 2007, there are 13,164 registered Democrats, 4,314 Republicans, 13,762 unaffiliated and 79 other voters.
District breakdowns:
1st: 977 Dems, 422 Repubs, 1,473 unaffiliated, 5 other
2nd: 1,217 Dems, 450 Repubs, 1,467 unaffiliated, 14 other
3rd: 1,109 Dems, 215 Repubs, 1,160 unaffiliated, 6 other
4th: 1,655 Dems, 499 Repubs, 1,521 unaffiliated, 10 other
5th: 1,969 Dems, 358 Repubs, 1,521 unaffiliated, 19 other
6th: 1,809 Dems, 539 Repubs, 1,486 unaffiliated, 5 other
7th: 1,351 Dems, 405 Repubs, 1,626 unaffiliated, 3 other
8th: 1,477 Dems, 595 Repubs, 1,659 unaffiliated, 10 other
9th: 1,600 Dems, 831 Repubs, 1,849 unaffiliated, 7 other
Total voters: 31,319
---
July 24, 2007
One Hiccup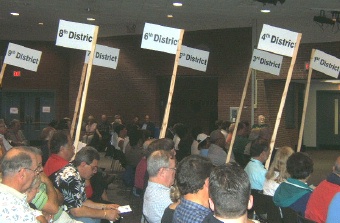 Democrats' convention nearly 100 percent predictable
Story and photos by Sharon Bass
It started off with a spat.
Tony Mentone of the 8th District asked Democratic Town Committee Chair Joe McDonagh why a committee member who moved out of town months ago was able to choose her alternate for last night's municipal nominating convention.
McDonagh said there was nothing wrong with allowing Jennifer Badamo, who moved to Guilford earlier this year, to make the selection and if Mentone didn't agree he could take it up with state Central.
Roar, shouted Mentone.
Let's move on, replied McDonagh.
Roar! Mentone yelled again. "What good will it do to find out tomorrow? You always do this!"
Let's move on, insisted McDonagh.
After a few more rounds of that, the 61 delegates (two absent and eight alternates) did their collective thing. And the rest of the meeting inside Thornton Wilder Hall was a simple matter of formality.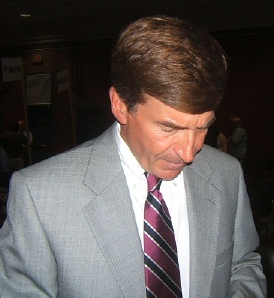 Henrici gets the nod.
"I have worked with every mayor Hamden has had," said DTC treasurer Bernie Nitkin, nominating Mayor Craig Henrici for a second term. "And we are lucky to have Craig Henrici's straight talk and balanced budgets. His opponent [Republican Ron Gambardella] talks a lot but offers no solutions. Craig is a doer and is doing right by Hamden. In my opinion, he's the finest chief we've had since 1964."
Henrici's campaign manager Rachel Gillette seconded.
"I came here from Colorado for law school three years ago and I was blown away by the sense of community," she said.
Henrici read his speech, and it was on to giving Town Clerk Vera Morrison a seventh term.
Ruth Resnick Johnson opened her nomination of Morrison with a string of clichés.
"Too much of a good thing can be … wonderful. It if ain't broke, don't fix it," said Johnson. "Bottom line, we all need Vera Morrison to serve as long as she wants."
"She is incredibly fair to everyone regardless of political affiliation," said Curt Johnson.
Morrison accepted the nom with an uncharacteristically short speech. "I will continue to run a fair and balanced office," she concluded.

Fitch gets the nod.
District nominations went to incumbent Matt Fitch for the 1st; incumbent John Flanagan for 2nd; Ozzie Brown for 3rd; incumbent Gretchen Callahan for 4th; at-large Councilwoman Kath Schomaker for 5th; incumbent Curt Leng for 6th; incumbent Mike Colaiacovo for 7th; John DeRosa for 8th; and retired Fire Chief Jim Leddy for 9th.
.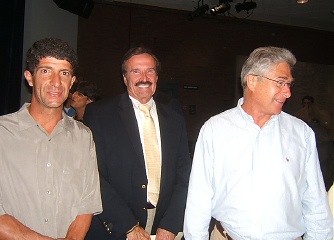 Colaiacovo, Kennelly and Leddy get the nods.
The machine's at-large slate was nominated as a whole by Judi Kozak.
"Tonight I present to you four all-stars who will get the job done. They're leaders not followers. They have a combined 29 years of experience on the legislative council," Kozak said of at-large incumbents Carol Noble, Al Gorman and Jim Pascarella and retired Police Chief Jack Kennelly.

Noble gets the nod.
Don Werner, a bus driver for Elderly Services, had planned to ask for an at-large party endorsement but decided, reportedly at the last minute, to drop the idea.
"The only thing I ask is they [Council members] start meetings on time and conduct party caucuses on party time," said Werner, who rarely misses a Council meeting. "I will be back."
Gary Schark nominated Board of Ed members Michael D'Agostino and Adam Sendroff. Marjorie Clark seconded.
All candidates received unanimous ayes from the committee, except D'Agostino and Pascarella. In both cases, it was Flanagan casting the dissenting votes. He abstained with Pascarella -- "I think he has been too close to the Board of Education and I don't think that's fair to the rest of the voters in town" -- and gave a solid "no way" to D'Agostino -- "I think Mike D'Agostino is the worst chairman we've ever had."
Flanagan was also a tad irked that the at-large candidates were not nominated separately. "There were people who would have not voted for all four," he said.
Three Potential Primaries
Like Werner, Paul Jacques withdrew his bid for an at-large endorsement. "I knew coming into the door today I didn't have the votes," he said. "I'd rather take it to the people."
He said he was confident he'd be able to collect the needed 650 or so votes to get on the Sept. 11 primary ballot. "My whole campaign started and will end with the people," Jacques said.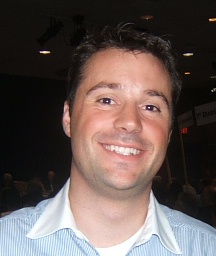 Councilman Germano is looking for the district nod.
Eighth District Councilman Mike Germano also promised a tough and successful primary fight against DeRosa. He did it in 2005 against party-endorsed Tony Mentone and said he will likewise beat DeRosa.
"Two years ago, this same group of people didn't nominate me and the voters disagreed," he said. "I think John DeRosa is a great Hamden resident. However, I started something two years ago and I plan to finish it." Such as his town-gown work with Quinnipiac University and help with town and school technology improvements.
The Hiccup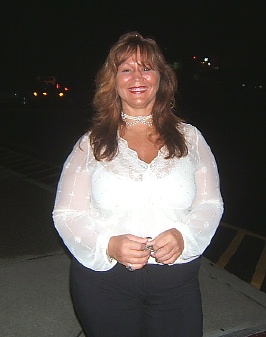 Gina Cahill's also looking for her district's nod.
Assistant animal control officer Gina Cahill sat quietly in the back of the room with Jacques. When the convention adjourned and the gang fled to Mickey's for some celebratory booze, Cahill told this reporter she planned to primary Flanagan for the 2nd. She had filed her candidate papers earlier that day and now needs to collect 60 to 70 signatures from her district's registered Democrats to force a primary.
"As I watched the events that took place [in Town Hall] over the past few months, I felt very powerless," she said. "Should I walk away or get involved?" Not wanting to get into specifics, she just said she decided to take the latter route.
"I'm open minded and a mother and a grandmother and a taxpayer and my kids went through the Hamden School District. I'm everything everyone else is," said Cahill, wife of retired Deputy Police Chief Steve Cahill.
"I'm not a professional politician. I'm just a girl in the town of Hamden and I just care," she said.
Flanagan called Cahill a nice lady. "It's a free country," he said. "I take everybody's challenge seriously. And I never lost a primary except for mayor [in 2003]."
---
July 2, 2007
The town and former employees plan to wrestle it out in court over retro pay
By Sharon Bass
Eight retirees have filed a class action lawsuit against the town claiming they were owed back pay when their long overdue union contracts were renegotiated and went into effect July 1, 2006. The town says since they left municipal employment before that date, they are not owed a dime.
It looks like the two sides will slug it out in court. Kelley said the town will not negotiate.
"The town has taken the position that retroactive payments are only made to current, active employees," said Personnel Director Ken Kelley.
A union grievance went to the state Labor Board this past spring, which ruled that unions do not represent retirees. So the former employees -- seven from Public Works and one from Parks & Rec -- hired Naugatuck lawyer William Ward to get them their money. It's unknown when the case will be heard.
Mike Luzzi is one of the eight. The Dunbar Hill Road rezzie worked for Public Works from 1978 until last July. He's the first named plaintiff on the suit, which was filed June 18, 2007, in New Haven Superior Court. Luzzi refused comment for this story because of the litigation, he said.
The town is insured for lawsuits with the Connecticut Interlocal Risk Management Agency and is using CIRMA-approved Hartford attorney Mike Rose for the retiree case, said Kelley.
At the same time, Council 4 AFSCME -- which represented both town departments last year (Public Works is now under UPSEU) -- had asked the state Labor Board for a hearing. According to a May 30, 2007, memo from the state, that has been scheduled for Nov. 7.
Signed by Anthony Bento of Council 4, the complaint to the Labor Board says the town "has refused to pay the retroactive wages that were negotiated in a master agreement to former employees." The retirees' contracts expired on June 30, 2003, and it took three years to get new ones in place. In the new labor agreements, retroactive raises were set at 2.5 percent for fiscal year 2003; 3 percent for 2004; 3 percent for 2005; and 3 percent for 2006. The retirees argue they were deprived the pay raises but worked anyway, and are now entitled to the extra money.
Current workers already got their back pay plus upward adjustments were made to their sick and vacation time and pension. Luzzi and his seven are asking for the same.
The new contracts also include a different medical plan. Kelley said it's a three-tier plan with higher employee cost sharing and higher co-pays for prescriptions.
"Many employees retired prior to the new contract taking effect," he said, retaining their loftier health benefits from the 2003 labor agreement.
"Mr. Luzzi retired. He works for the town of Orange. He's gainfully employed [and receives retirement checks from Hamden]. We maintain that our position is that they're not covered by collective bargaining agreements. They retired under the old agreement that expired in 2003," said Kelley.
Town Attorney Sue Gruen said she couldn't comment because of the litigation.
Mayor Craig Henrici said, "It's well within their legal rights to institute a suit -- and they have."
The other seven plaintiffs are Tom Brown of Durham; John Mendes of Summit Road; James Zarro of Circular Avenue; Michael Modena of Wallingford; Robert Kazden of Guilford; Ken Copeland of North Carolina; and John McCormick of South Carolina, the lone ex-Parks & Rec employee.
"We're going to stick to our guns and see how things go," said Kelley.
---
July 23, 2007
By Sharon Bass
Hamden's first helipad -- atop Hamden Center One's parking garage -- was given a trial run recently to see if the noise and vibrations feared by neighbors were realized.
"It wasn't that bad," said Guy Guarino who co-owns Guymark Studios, the sound biz next door to the 3019 Whitney Ave. office complex.
"But," he continued, "they happened to have a backhoe, a bobcat and a couple of leaf blowers idling very loud about 30 feet from our front door. You could hardly hear the helicopter because of the construction. But we heard it. You could see and feel the helicopter."
"If a leaf blower is louder than a helicopter than that speaks volumes about the noise from the helicopter," said Planning & Zoning Chair Joe McDonagh, who witnessed the flights.
Guarino and his brother, Mark, were perhaps the most vocal critics of the helipad, specially built for Hamden Center One owner Michael Belfonti. His land-use lawyer and tenant Carl Porto Sr. wrote the town regulation allowing the helipad, which P&Z approved in February 2006. But until the July 7, 2007, morning test fly, there hadn't been any helicopter activity and folks like the Guarinos continued to worry.
The July 7 test was actually a special commission meeting however it didn't make a quorum, said Town Planner Leslie Creane. "The impact was much more limited than expected," she said.
McDonagh said he was the only commissioner to attend the outdoor meeting and summed it up as much to do about nothing.
"It was anticlimactic," he said. "It was like making a Mount Everest out of a molehill. I was amazed at how little impact it had."
There were two landings and two takeoffs, said McDonagh. The second landing was directed to fly over the Guymark building, although that wouldn't be its typical route.
"We asked them to do it a second time to experience it from the Guymark building. When it came in, the noise was noticeable but it lasted all of four seconds. Nobody even noticed," he said. "We were all standing there at Guymark. You only notice it when it's directly overhead.
Got Notice
One thing the Guarinos had asked for is notification before a helicopter is due in. Porto had told them that would be too much of an inconvenience to Belfonti. But when the brothers appealed directly to the wealthy real-estate investor, they got a different response.
"We finally got them to do what they didn't want to do. We met with the owner, Michael Belfonti, and asked if he would give notice of helicopters coming," said Guy. "He said 'absolutely.' If he does it would help out greatly."
Belfonti is limited to five roundtrips a month. McDonagh said the two made on July 7 count toward that max.
Porto didn't return a message last Friday seeking comment.
------------------------------------------------------------------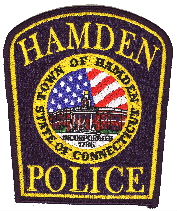 Driver Not Liable for QU Girl's Death

From Capt. Ron Smith:
On April 28, 2007, Quinnipiac student Jennifer Herschkowitz, 18, of Brooklyn, N.Y., was crossing Whitney Avenue near the intersection of Sherman Avenue. She was struck by a vehicle driven by Phat H. San, 49, of Cheshire. Herschkowitz was immediately transported to Yale-New Haven Hospital, where she succumbed to her injuries several days later.
The Hamden Police Department conducted a comprehensive investigation. Several witnesses were interviewed. Investigators determined that San was operating his motor vehicle within the posted speed limit. Investigation further revealed that Herschkowitz violated four state statutes involving pedestrians at crosswalks.
Furthermore, a search and seizure warrant was executed for Herschkowitz's medical records. Toxicology reports indicate that she was intoxicated -- her blood alcohol content was .181 at the time of the accident.
No charges will be filed against San. Sgt. Edward Armeno, Detective Thomas Rhone and officer Stephen DeGrand conducted the investigation.
---
July 20, 2007
Not Done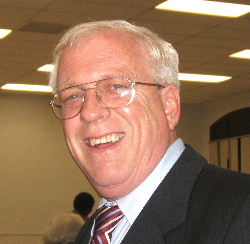 Councilman Flanagan. File photo
By Sharon Bass
That loud, outspoken, at times crass as well as smart, witty and knowledgeable 2nd District councilman John Flanagan is seeking another term behind the bench.
"We're not done yet. We've started to recover from the six years from [former Mayor Carl] Amento and the two from [former Mayor] Barbara DeNicola," said Flanagan, 60, explaining why he's running again.
The Chester Street Democrat represented his district from 1987 to1993, and served at-large from 1999 to 2003. He was re-elected to the Legislative Council in 2005 after winning a three-way primary.
Flanagan said Hamden is a good town. "There are a lot of good people. We used to have a good educational system. Good parks. We generally provide good services to the people of the town. I chose to live here. It wasn't an accident of birth," he said. He was born and bred in New Haven and moved north in 1971.
It's unclear whether he'll be primaried this time. His Republican opponent, police Lt. Gabe Lupo, lives four doors away. Flanagan narrowly beat him two years ago. Asked how he feels about fighting Lupo again, he said:
"I look at it the other way around. Gabe is running against me. I'm the incumbent. Having read his press release it doesn't address anything in the 2nd District," said Flanagan. "As an example, the Frank Cesare Park behind my house has been maintained pretty well but there's always some work to do. We're dealing with three schools, Helen Street, Church Street and Dunbar Hill [in the 2nd District]. It's gotten a little more complex to cover things. There's much more to being an effective councilman than people think. If you're doing the job properly you're getting feedback from your constituents all the time. You're getting in touch with department heads. It's something I've always done. I walk three miles a day through the district."
While the councilman said town finances have improved during his term, he said he's not too keen on the Henrici Administration's push to borrow $55 million to feed the municipal pension fund. Called pension obligation bonds, some of his peers have also expressed distaste for them and have yet to take a vote.
"[The bonds] are good to start a fire with," said Flanagan. "It will skew our bonding out of kilter. It will put us too far into debt and would tie the town's hands in bonding other projects." Like the new fire headquarters planned for the Dadio Farm and renovating old Town Hall.
"You can't have all foxes in the henhouse. The only agenda I really have is to make sure the town finances are in good shape and the town is run properly," said Flanagan.
Closer to his back yard, he said about 20 percent of his district's sidewalks need to be replaced. "We've gotten a few done. But it takes time. The town has 260 linear miles of road and most of them have sidewalks," Flanagan said. "We also have some deteriorating curbs. The town is so behind. It's an item that keeps getting pushed back. Maintenance was neglected for big-show items for six years." Items like the new middle school and the Newhall remediation project, for which the state has been delinquent in producing a final plan, but has cost state and local taxpayers millions of dollars in consultant, contractor and soil-testing fees.
Flanagan has been a major critic of the school department. He made motions this year and last to decrease the local education budget, but lacked Council support. He's also unearthed improper school purchasing procedures and other financial improprieties.
"There's going to be more digging," he promised.
-----------------------------------------------------------------
Jacques Throws Inaugural Fundraiser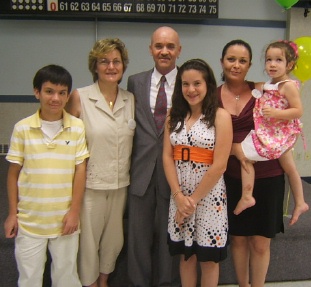 At-large Council hopeful Paul Jacques is surrounded by his fam: (from left) son Jordan, wife, Leslie, daughter Taylor and daughter Nicole. Missing from picture is son Alphonse.
Words and pictures by Sharon Bass
For 10 bucks a mouth, about 60 Democrats dined on pasta and meatballs to help kick off Paul Jacques' campaign for an at-large Council seat at the Knights of Columbus last night.
Jacques said he's pulling no stops in his election bid, knowing that he will probably not get the party endorsement at next Monday's convention. But he told the room that he will primary -- and primary hard.
"The Democratic committee has already decided who they will put up," he said of incumbents Carol Noble, Al Gorman and Jim Pascarella and former Police Chief Jack Kennelly, who served on the Council until 2005, when he stepped down when named chief. He retired six months later.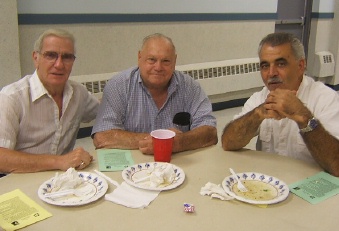 Far left Louis Ursini, his cousin Tony Ursini and Mike Crocco.
Vocally critical of the political process and Kennelly, Jacques said he will let voters know the truth about how the Democratic machine works and "Kennelly's background."
Daughter Taylor Jacques introduced her dad. "There were times my father would have to say his favorite word 'no,' to us when he had to help someone else," the 14-year-old said. "Here he is, the next councilor at-large, Paul Jacques."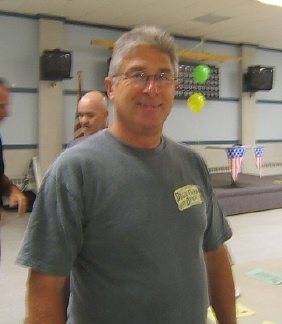 Former Fire Chief Leddy has his eyes set on the 9th District Council seat.
The attendance list included Democratic Town Committee Chair Joe McDonagh, 8th District committee members Rose and Tony Mentone, John DeRosa and Anne Ramsey, Board of Ed member Mike Dolan, former Fire Chief Jim Leddy (who plans to run for the 9th District seat this November), Deputy Police Chief Bo Kicak and 7th District committee member Mike Crocco. However, quite a few left before Jacques gave his campaign speech.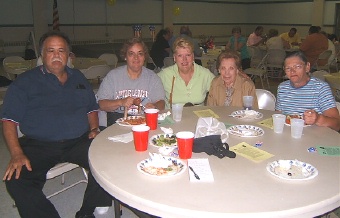 Tony and Rose Mentone, Anne Ramsey, her mother, Louise, and Police Commissioner Meg Nowacki.
A small bevy of professional boxers also made an appearance: middle weight Elvin Ayala, lightweight William Foster and flyweight Edwin Carmona. The men are instrumental in bringing back the Hamden Boxing Club. None live in Hamden.
"Paul is a good friend of mine," said Ayala. "He's a positive man."
---
July 19, 2007
Fire Digs on Dadio Gets Design OK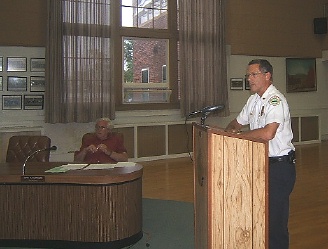 Fire Chief Berardesca fields questions last night. That's Councilman Flanagan at the bench. Photo/Sharon Bass
But the need for a new police home gets more talk time
By Sharon Bass
The item on the agenda was about building a fire headquarters on the Dadio Farm. However, there was more buzz about the Police Department at last night's special Legislative Council meeting.
"I'm very pleased this is moving forward, so Mr. Kroop can move forward on selling some of Dadio Farm," said Councilwoman Kath Schomaker. The Council was asked to approve a bid waiver in favor of a request for proposal for a "footprint design" of a new fire headquarters and station. It would replace the ailing Circular Avenue station and give permanent space to the fire administration, which is currently housed on the lower floor of Government Center.
Also, about 8.5 acres of the farm are slated to be sold to businesses as an expansion of the abutting business park. The '07-'08 municipal budget lists a revenue of $1.2 million for the land sales. Economic Development Director Dale Kroop said he "hopes" that projection will be met by the end of the fiscal year, June 30, 2008.
But Councilman Ron Gambardella seemed more concerned about the need for new police digs. He asked Kroop if the town should also consider putting a police headquarters on the Putnam Avenue farm before selling off all of the 8.5 acres.
Kroop said three light industrial plants are "very serious" about purchasing a total of 5 to 6 acres in the back of the farm. The more expensive front lots are still open.
"There would be room for the Police Department," said Gambardella.
Kroop said a state public safety grant is paying for the design and there would be leftover money should the town decide to add on a police headquarters.
Council President Al Gorman said under former Fire Chief Jim Leddy's rule, there were discussions about putting the two departments together.
"At that point the police didn't want to be on the Dadio Farm," because it's not centrally located, said Kroop.
But Gambardella said he recently spoke with Police Chief Tom Wydra and "he has no objection to the Dadio Farm."
"What are the more immediate plans for the police station?" Gorman asked Chief Administrative Officer Scott Jackson.
"The immediate plan is a feasibility study of [Memorial] Town Hall," said Jackson, for which the Council recently approved funding.
"It's my understanding that this would be a temporary headquarters. Is this supposed to be permanent?" said Councilman Jim Pascarella.
Jackson said yes, permanent. He said he didn't know what would happen to the two decrepit Dixwell Avenue buildings the police currently use. The old garage would be razed to make room for more police parking.
However after the meeting Councilman Matt Fitch said, "My understanding is this was going to be temporary and they were going to rebuild where [the police] are now."
Interrupting Pascarella as he attempted to continue, Councilman John Flanagan said the issue on the table was the fire headquarters. Not police. "Let's vote on this and it can go to Planning & Zoning," Flanagan said. Then returned to the subject at hand.
He said that police and fire departments typically don't fare well under the same roof. Most of his peers agreed. He also said the town may not be allowed to raze the police building that used to be the library, because of the terms of the deed.
"I think anyone paying attention knows both departments need new headquarters. Conventional wisdom is the police and fire do not work well together," said Gorman. "And the Police Department needs to be more centrally located."
The item passed nearly unanimously, with just Gambardella in opposition.
"I'm opposed to this for two reasons," he said. "The bid waiver. Why this is critical we speak about this today is Mr. Kroop said the land will be sold." Gambardella argued that the old Town Hall isn't suitable for the police.
"I'm envisioning a state-of-the-art facility that will last 50 years. We have a golden opportunity here," he said. "This doesn't make any sense to me not to include the police in the Dadio plan."
To the contrary, Fitch said it doesn't make sense not to sell as many parcels as possible to bring in more commercial taxes and take some of the burden off homeowners.
"When you talk about Hamden, we don't have the commercial development that North Haven and Wallingford have," said Fitch. "So to take a parcel of land that would expand the industrial park [for municipal use] demonstrates the ignorance of the [tax] problem we face. Look, we have to take every developable land we can to increase commercial taxes."
Flanagan pointed out that Memorial Town Hall was the police headquarters in the 1930s and '40s. "The police need a couple of offices," he said. "It would only take a section of the building."
Councilman Mike Colaiacovo said he was "open minded" about putting police in Town Hall. "I'd like to see the feasibility study," he said.
And Gorman pointed out that Town Hall needs to be renovated anyway. "A civic building like this needs to be used and is a natural for the Police Department," he said.
In other news,
the Council approved turning over the lease for the YMCA daycare at Alice Peck to the
new operator, Carrot Patch
. Friday is the Y's last day at the Hillfield Road elementary school. It surrendered its daycare license after the state threatened to because of years of violations and little effort to correct them.
---
July 18, 2007
By Sharon Bass
Rev. Owen Sanderson's time on the Ethics Board expired Jan. 1, 2007. But he's still sitting on the five-member board six months later because each time his reappointment hits the Legislative Council agenda, it gets tabled with no discussion.
"We had people contact us with concerns about the appointment and we wanted to get more information on it," said Councilman Matt Fitch. "We were looking for clarification because there were some questions raised against him." But Fitch said that info has not been obtained.
"They're tabling it because they have a lack of information," Sanderson concurred. "First they tabled it on the garbage thing. Then they tabled it because of the Oxford house," a group home for people with long-term sobriety, where he said he's the spiritual adviser. He didn't elaborate on what the alleged conflict is with the Oxford house.
The last time the Council put off approving another five-year term for Sanderson, who does volunteer counseling for the Police and Fire departments, former recycling coordinator Stephen Marsh spoke in opposition.
"He behaved unethically," he said in a recent telephone interview, repeating what he told the Council last spring. When Marsh was Hamden's recycling person, he said he informed Sanderson that like other houses of worship, his church, Christ Lutheran Church at 600 Shepard Ave., was not eligible for the town's trash pickup service. Also, Marsh said the reverend refused to obey the 1987 state recycling law and stuffed his recyclables into garbage bags.
Councilwoman Carol Noble said she's frustrated. "The Council has to make a decision to either allow him to stay in that position or cut bait and let go," she said. Noble said the Council hasn't discussed Sanderson's reappointment, not even in caucus. It just keeps getting tabled.
"It's like a big question mark. Where is the Council on this?" said Noble. "The Council needs to get together and make a decision. I'm very neutral about Owen. We've got to push Matt and [Council President] Al [Gorman] to make a move on this. Let's vote this up or down."
Messages left for Gorman were not returned.
"I don't know if there's support on the Council," said Mayor Craig Henrici of Sanderson's reappointment. "I sent it down. It's down there now. If they want to send it back to me with no action, that's fine. Right now it's in the Council's hand." He said he has not looked into finding a replacement for Sanderson because of the Council's inaction.
Ethics Board Chair Colin Odell said he is fine with Sanderson. "I have no knowledge of any reasons he shouldn't [stay on the board]. And unless something has been turned into our clerk very recently, no one has seen fit to provide any sworn complaints about any improprieties" said Odell.
Sanderson was also harshly criticized for an April 2006 interview he did with the HDN. He disclosed the name of a firefighter whom he counseled on the night the man was abducted by fellow fighters, and was reportedly traumatized from the event.
"A member serves until the replacement is appointed," said Odell. Three years ago when he was up for reappointment to the board, Odell said the Council also had objections. But he wouldn't say what they were.
---
July 13, 2007


On the 2007 Campaign Loot
By Sharon Bass
The Republican Town Committee's campaign finance report reached Town Hall July 11 for the July 10 filing deadline. But since the envelope was postmarked July 10, it's all kosher, said Town Clerk Vera Morrison.
The report for "Gambardella for Mayor" was personally delivered to Morrison on July 5 by treasurer Joe LeGrand. He said there have yet to be any fundraisers for Gambardella, who announced his mayoral intention at the dawn of June.
According to the filing, Gambardella's campaign has raised $400, spent $108 and has $292 on hand. Three contributors are listed: Ed Kasprzycki, $100; RTC Chair Mike Iezzi, $250; and Walter Zawalich, $50.
The committee reported garnering $7,138 (also includes donations made before this filing period), spending $1,957 and having $5,181 left.
Here's the complete donor list:
Lynn Campo, Board of Ed member, $100
Carol Cesare, wife of late Councilman Frank Cesare, $50
Craig Cesare, Planning & Zoning commissioner, $250
Carol Christmas, Hamden Alliance for Responsible Taxation member, $50
Richard D'Albis, HART member, $75
Barbara DeNicola, former mayor, $50
Tony Esposito, a registrar of voters, $100
Kathleen Gambardella, Ron Gambardella's wife, $300
Laurie Gambardella, $50
Mary Grabowski, $50
Mike Iezzi, $350
Vic Mitchell, volunteer firefighter, $50
Sarah Morrill, RTC vice chair, $50
Dick Reilly, '05 mayoral candidate, $75
Marie Siniscalchi, $50
Tim Sullivan, former fire chief, $100
Paul Wetmore Sr., former fire chief, $100
Walter Rochow, RTC member, $50
Henry Platt, RTC member, $125
---
July 12, 2007
Arrested, Child Porn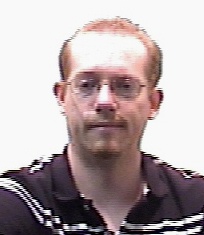 Abraham Kelly. Police photo
From Capt. Ron Smith:
A man Hamden police arrested earlier this week for child pornography had moved from his Fairview Avenue home to Massachusetts during the nearly seven-month investigation that led to his arrest.
On Dec. 21, 2006, police were asked to assist the state Office of Probation in a suspected child pornography investigation. Police subsequently responded to the home of Abraham Kelly at 75 Fairview Ave., Hamden.
Several items were seized from Kelly's residence, including a computer and hard drive.
Police performed a forensic examination on the electronic evidence. They extracted 1,001 image files, in both still and movie formats, that were indicative in content of and suspected to be child pornography.
On July 10, 2007, Abram Kelly, 31, of 13 Montavale Road, Worcester, Mass, was arrested and charged with criminal attempt at possession of child pornography. He was detained at Hamden police headquarters on a $10,000 court-ordered bond and is scheduled to appear in Meriden Superior Court on July 26.
---
July 11, 2007


On the Campaign Loot
By Sharon Bass
Tuesday was the third filing date for campaign donations and expenditures for this year's municipal elections. The Democrats' papers were in. The Republicans' not yet, Town Clerk Vera Morrison said yesterday.
To date, "Henrici for Mayor" has raised $32,957, spent $11,436 and has $21,520 on hand, according to the July 10 filing. The Hamden Democratic Town Committee has brought in $14,297, dished out $4,690 and has $9,606 left. The party's ad book totals $5,525.
Here's a partial list of who's given to the mayor's re-election campaign so far:
John DeNicola Jr., former Republican mayor who died last week, $280
Barbara Tito, town tax collector, $200
Bob Aceto, state marshal serving Hamden, $1,000
Frances Sandillo III, state marshal serving Hamden, $1,000
Gloria Sandillo, mayor's secretary, $60
Mike Betz, finance director, $280
John Busca, Public Works director, $550
Leslie Creane, town planner, $280
Dan Kops, assistant town planner, $60
Ozzie Brown, town committee member, $310
Don Buechele, firefighter, $100
David Berardesca, fire chief, $280
George Jerolman, Public Works, $100
John Cappiello, deputy police chief, $280
Bill Onofrio, deputy police chief, $90
Tom Wydra, police chief, $280
Jack Kennelly, retired police chief, $300
Rachel Gillette, Henrici's 2007 campaign manager, $60
Frank Rizzuti, Parks & Rec director, $280
Judi Kozak, purchasing agent, $310
Abner Oakes, Veterans Commission chair, $110
Jim Pascarella, at-large councilman, $280
Bernie Pellegrino, Hamden attorney, $250
Carl Porto, Hamden attorney, $500
A healthy majority of the above donors also contributed to the town committee. The Republicans' money report will be published in the HDN as soon as it arrives in the Town Clerk's Office.
---
July 10, 2007
Henrici Hits Homer for Y Kids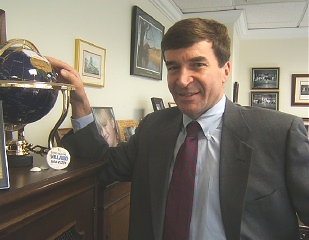 By Sharon Bass
Scott Morrell is a pretty relieved dad. His son is one of about 90 kids who attend the YMCA daycare at Alice Peck. After years of serious violations and reportedly little effort to right the wrongs, the Y surrendered its license on June 14, after much state pressure, and is to close shop July 20.
Yesterday, the town chose a new daycare provider to keep the otherwise popular program going.
"It's too bad that things happened the way they did happen. But I'm glad there's a resolution," said Morrell of Hamden, who recently -- and reluctantly -- secured a spot for his son at a North Haven childcare center.
"But now that Carrot Patch is taking over, we'll cancel our enrollment over there," he said. "I've heard good things about them."
After Y parents appealed to Mayor Craig Henrici to save the daycare, he quickly put together a search panel of school and town officials last month. Carrot Patch was chosen out of 10 or 11 respondents to the mayor's call for someone to replace the Y. He said the state Department of Health recommended three of the 11 and the panel made the final decision.
"We stepped in but we had assistance and cooperation from every party, including the Y and the state. So we're very happy," said Henrici.
Suzanne Miller and her daughter, Nicole Miller, started Carrot Patch in September 2005, said Suzanne. Their Johnson Road daycare has 36 kids, six full-time teachers and about eight part-timers, she said.
"I can't tell you how excited we are. [Alice Peck] is a great space. There are a lot of dedicated teachers. Warmth and support coming from every direction," said Miller, who was an assistant attorney general at the turn of the 21st century. "We're looking at it as making it our A program, where the Carrot Patch is our A+ program."
She's fixing to open the new daycare on July 24. Beforehand, she will need to hire a staff and do background checks, get a new daycare provider license and jump through other bureaucratic hoops. In order to open on time, Miller said she will give short-term contracts, possibly 30 days, to current Y teachers.
Carrot Patch is similar in some ways to the Y's daycare. Both take children six weeks to five years, are open 7 a.m. to 6 p.m. and offer subsidized fees through Connecticut Care 4 Kids. However, Miller said her fees will be "slightly" higher than the Y's but lower than her A+ center. She said she'll take 90 children, as the Y does, and hire 14 teachers and 14 part-timers.
"We've talked to a number of parents and they told us they really liked the program at the Y. They really liked their children's teachers. So we'd like to build on the strengths that are in the program now and repair any of the problems, obviously," she said. The working name is the Community Children's Center.
By end of this week, Miller said she plans to meet with the current parents and those who left because of the problems at the center. Y children will get first dibs on the 90 slots but will have to be re-enrolled, she said.
---
July 9, 2007
Uncertain Revenue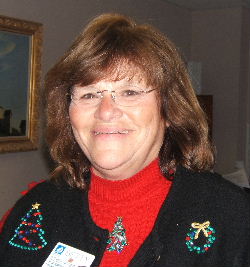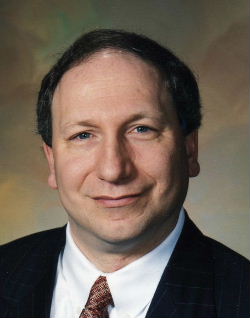 Councilwoman Wetmore. Councilman Leng. Councilman Pascarella.
Council members opine
By Sharon Bass
$3,491,911.
That's revenue factored into the '07-'08 town budget that is either iffy or plain not coming in. There are likely other over-guesstimated revenues that won't be realized and some that will be over-realized, say councilpeople, but they are typically small, insignificant amounts.
The $3.5 million comes from just three categories: state aid (overestimated by $696,911); finding cars with out-of-state license plates and making them register in town ($1.7 million in anticipated revenue for this first-time effort); and finding undeclared business personal property and taxing it ($1.1 million in anticipated revenue for this first-time effort).
"Where are they going to get all these millions? It's crazy," said Republican Councilwoman Betty Wetmore. "I think it's lying to the public, when you overestimate the revenues. The taxpayers hope you're doing what's best for the town.
"This was one of my big concerns during the budget process. The Republicans had very little say. I think they respect me and take me serious, but I think the administration has an agenda of its own," she continued. "They want what they want. And they have their followers on the Council and people who come in [to Council meetings] to speak in favor of things."
Wetmore voted against the '07-'08 budget.
Democratic Councilman Curt Leng, chair of the Finance Committee, said while he's somewhat concerned, there are "conservatively budgeted" revenues that could make up for losses.
"My reaction with the state situation is I'm very disappointed with how that worked out. It's the same numbers we look at every year from the Connecticut Conference of Municipalities. I'm very disappointed," he said. "I don't remember a year when it was drastically off like this year. On the same note, with a budget the size of Hamden's ($173 million), $700,000 is not going to break the bank as long it's managed in a fiscally conservative way. We have to watch our spending this year and watch our revenues."
Leng voted against the'07-'08 budget.
"I'm concerned but not panicked yet. The $700,000 is a definite hit," said Democratic Councilman Jim Pascarella. "It's a hard number we're going to have to make up. With a $173 million budget there are a number of things the administration can do." Like delay hiring and freeze spending, he said.
The biz property revenue is a more "doable number," said Pascarella. "We're a pretty large town and I don't think that's an outlandish number. The number that concerns me is the car tax. It's going to be very difficult to find that kind of money."
Pascarella voted for the '07-'08 budget.
Line Items in Question
1) On July 5, the town chose Municipal Tax Services of Huntington -- out of a pool of three contenders -- to track down vehicles parked in town with out-of-state license plates and require them to be registered in Hamden, as well as collect the back taxes, said Purchasing Agent Judi Kozak. Some $1.3 million in revenue was put in the budget for this new effort. But MTS wants a third of the cut -- or roughly another $390,000.
"They want 30 percent plus a $60 registration fee [per car] payable by the taxpayer," she said. "But we got it down to $50 and there's been no decision as to who will pay for that fee," town or taxpayer.
The Legislative Council is expected to vote on the MTS contract at its Aug. 6 meeting.
2) Earlier this year, the Council approved a contract with Northeast Financial Management Associates to find $850,000 in undeclared business personal property. The Old Saybrook company reportedly takes a third of what it brings in, so about another $255,000 would have to be realized in order to meet the budget target.
3) As reported in the HDN on July 6, state aid is slated to come in $696,911 short. The administration budgeted $26,029,711 in educational cost sharing, PILOT and casino revenues. Hartford's sending $25,332,800.
"Every year they overestimate what they think they're going to get from the state. We give the Board of Education too much money," said Wetmore.
Leng said he was "pretty confident" about the business property revenue. "I don't think that's an inflated number at all," he said. "Now, do I think we're going to get to the million three number [in car revenue]? Probably not. I don't think we'll get to that but I think we will get a substantial amount."
The 6th District councilman said he's been advocating for the license plate hunt since the Amento Administration. "I hope that they concentrate on Quinnipiac students," said Leng. Quinnipiac encourages students to become registered voters, he said. Where one votes is considered his or her legal address, and full-time students cannot be made to register their vehicles in the municipality where their school is if their legal address is elsewhere, according to the Department of Motor Vehicles.
"If we're $2 million short on the [overall] revenue? I still think the budget can be managed because of the size and magnitude of the budget. We would not affect any of the financial pillars of the town that bond agencies look at, like the fund balance and our internal funds," said Leng. And the mil rate can't be changed so taxpayers wouldn't feel it this year.
"It's ridiculous that they thought they were going to collect almost $2 million for the cars," said Wetmore. "As far as I'm concerned, I think they did it to inflate the revenue. They were really trying to pull money out of their hats. That's one of the major reasons I voted against the budget."
-----------------------------------------------------------------
Judi's Not Leaving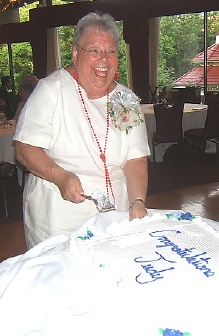 Purchasing Agent Kozak at her June retirement party. File photo
Not right now
By Sharon Bass
Her first official day of retirement is Aug. 1. But town Purchasing Agent Judi Kozak will extend her stay until Halloween. She just signed a contract to continue part time from Aug. 1 to Oct. 31 for a flat 20 grand.
"Nothing after that. It's very temporary," said Kozak, who's held the purchasing post for 15 years.
Last week Mayor Craig Henrici said he didn't know when he'd appoint a replacement.
According to Kozak's agreement with the town, she will work from her Government Center office at least one day a week. (Kozak left Town Hall June 29, and is taking unused vacation days to cover July until her pension kicks in.)
Under the contract, "I'll be coming in to make all purchase order approvals, for bid openings and mandatory meetings and continue with the construction projects I've been working on," she said.
Such as the completion of the Louis Astorino Rink, the development of the Farmington Canal police substation, the demolition of the old garage next to Memorial Town Hall and the renovations of Memorial Town Hall, the old middle school and the Government Center space the school department is supposed to occupy this summer, said Kozak.
"I'm continuing to do whatever it takes to keep the department and projects ongoing. I don't care if it's 35 hours or whatever it takes," she said.
"It's been the best thing …"
Kozak was executive director of the Connecticut League of Women Voters for 14 years, until 1992. In 1989, she was elected to her first term on the Town Council serving the 1st District. Two years later, she won an at-large seat, but left the bench less than a year later when then-Mayor Lillian Clayman appointed her purchasing agent.
"It's been the best thing that's every happened in my life. I've learned about life from both sides of the fence," Kozak said of her years as purchasing chief. "As a taxpayer, I would wonder what are they doing spending all this money. But as a purchasing agent, [I] look at the pie chart on how much has to be spent. It's looking at both sides at the same time. And that is quite an experience.
"Everybody talks about politics. You go to any party and they sit there and say, 'Look at [all the money that goes to] Public Works. Look at Parks & Rec.' But I know what they do. That's an unusual experience. How many people get to see that?" she said.
Asked about the four administrations she's worked under, Kozak said, "There are some mayors who I feel were a little extravagant. There are others like Craig [Henrici] and Lillian who I would call frugal. And I think as a taxpayer, the frugality I like best. I like the idea that the administration spends money as if it's their own. That's all I ask as a citizen. And I think this Council is a good watchdog for that, to be honest with you."
---
July 6, 2007
Apparently, there was no way to know
By Sharon Bass
Hamden won't see quite as many state bucks in the new fiscal year as it thought.
According to the '07-'09 $36 billion state budget, the town is to get a total of $26,029,711 this year for education, payment in lieu of taxes on certain properties and for the town's share of casino revenue. That figure is $696,911 less than what was expected -- and written into the new town budget.
But Mayor Craig Henrici said it's way too early to start worrying.
"It's a long fiscal year and we're only five days into it and we'll be fine," he said yesterday. "I've talked with the state delegation and they're going to make every effort to reinstate as many funds as they can. We're in good shape."
Henrici said the administration didn't purposely overestimate the state revenues. The dollar amounts were given to the town by the "appropriations committee to use as preliminary figures," he said. And with the town budget deadline being May 15 and the state's a month or so later (this year, the General Assembly ratified the budget by June 25), there was no way to know beforehand how those numbers would literally shake out.
"It's hard for cities and towns to work with [preliminary figures] when they're trying to put their budgets together," said state Rep. Brendan Sharkey (D-Hamden). "The best they can do is estimate what they think is going to happen."
Still, the overall state contribution is up this year. That's most noticeably seen in the highest-ticket item: the educational cost sharing grant. Hamden is slated to get $2.6 million more this year or about 13.5 percent, said Sharkey, because "the dreaded ECS cap has been lifted."
He said percentage wise, Hamden got the biggest ECS increase in the state this year.
But he said that's not nearly enough. "The state should kick in say 50 percent to take pressure off local property tax dollars," Sharkey said. Hartford's contribution is currently less than a third of the town's school tab.
Hamden is scheduled to receive $22,060,405 in ECS (the new school budget is $74,631,163.) However, the town budgeted $22,457,282 for that line item -- or $396,877 more than it will likely get.
Last year, the state pitched in $19,465,692 toward the $70,700,000 public school budget. In '05-'06, it was $20,796,000 on $80,858,132. (The reason the budget went down about 10 million last year is because the town took over the education department's self-insured health account.)
The Pequot Grant (revenue from Connecticut's two casinos) to Hamden will be $1,492,063 this year but was budgeted at $1,602,860 -- or $110,797 more than the town will likely get.
And PILOT (payment in lieu of taxes) dollars were also over projected. At the same time, the state has trimmed the grant from $3,043,869 last year to $2,477,243 this year.
"We're getting a lot less in PILOT funds than last year because the mil rate dropped because of the reval," said Sharkey. "Towns compete with each other for a fixed pot of money. So Hamden's portion of that pot dropped because our mil rate dropped."
The town will get $589,566 in PILOT money for state-owned property, such as Sleeping Giant State Park and Southern Connecticut State University buildings, this year. The town budgeted $648,537 -- or $58,971 more.
The PILOT grant for college property (mostly Quinnipiac University) is $1,887,677 but $2,017,903 -- or $130,266 more -- was budgeted.
Tax the rich for relief
"What the Democrats wanted was to completely reform our tax system to raise more money at the state level to give back to towns," said Sharkey. "The Republicans wanted to do the same thing but didn't want to pay for it on increased income taxes on the wealthy. The Republicans wanted to use the state surplus."
Democrats had proposed a graduated income tax, which would have increased taxes on the top 5 percent of Connecticut's breadwinners. "The other 95 percent would be held harmless or pay a little less," he said.
The bill passed in both houses, but Republican Gov. Jodi Rell vetoed it.
"What the governor wanted was a more gimmicky solution -- to give our surplus to towns. The average taxpayer doesn't care. But in the long term we need a reliable source of funding, like the graduated income tax," said Sharkey. "We're all spending too much on local property taxes. One way to shift it is to rely more on the income tax. That would be a permanent change to our system. Rell didn't see that and the Republicans didn't want it."
Not so, said state Rep. Al Adinolfi (R-Cheshire, Hamden). He said the surplus is not what is being used to increase school funding.
"What we did was come up with a new formula of estimated revenue. When you have a surplus you're overtaxing the people. The increased [school] funding is by estimated revenue not by estimated surplus," he said. "What we did was increase our estimated revenue based on the surplus of previous years. That's what the Republicans did. We said in 20 years we only had two years we didn't have a surplus. One of those years was 9/11."
About the Democratic push for a graduated income tax, Adinolfi said, "You keep on taxing the rich and then they move out of state."
---
July 5, 2007
Still Breathing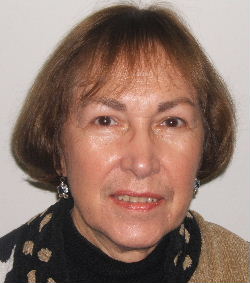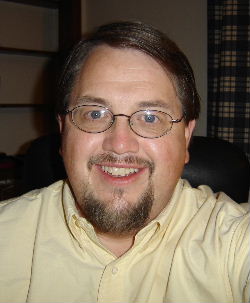 Councilwoman Noble and Councilman Fitch will help decide whether to open the Town Charter. File photos
By Sharon Bass
The issue of Town Charter reform seemed a dead one again. But apparently it's not. It's just been unconscious, and now there are signs of awakening.
In early fall 2006, Council President Al Gorman assembled a three-person committee to recommend to the legislative body whether to delve into the guts of the charter or leave it be. That committee was supposed to make that recommendation by last January. But never did.
Still, at least two-thirds of the Charter Revision Recommendation Committee say they feel the 29-page, 1983 document needs tweaking. The other third, Councilwoman Betty Wetmore, was not reachable for comment. Noble said the committee will meet one more time this year to make a decision. If it's a go-ahead, Gorman and the mayor would put together a group of residents, councilpeople and town employees to implement changes.
"There are some things I would like to change. We really need to catch up," said Councilwoman Carol Noble, one of the trio. "But it's not an overnight process." She said if her committee tells the Legislative Council a reform is in order -- and the Council agrees -- it would take about 18 months from that point to complete a charter revision.
She and Councilman Matt Fitch (the third third of the committee) said some job descriptions need to be reworked; defunct departments (Water Pollution Control Authority, Town Welfare) should be stricken; maybe create staggered terms for the Council as the Board or Ed has; and up the mayoral term from two to four years.
"I don't know if it will be recommended to this council or the next council," said Fitch. "The thought that occurred to me is why are we moving forward rewriting zoning regulations which are 30 years old" before updating the charter?
One thing both Democratic councilpeople are against is writing in a budget referendum -- allowing a people's vote instead of the Council's on the yearly municipal budget. Taxpayer groups have been crying out for a referendum. As has Republican Councilman Ron Gambardella, who initiated the idea for the charter reform.
"If you were to give the power to the people to vote up or down on the budget it would eliminate some of the shenanigans that happen during the so-called budget deliberations," Gambardella said.
But Noble said residents are not sufficiently informed to make a decision on a complicated financial document.
"I'm not in favor of [a budget referendum]. Personally I don't believe referendums serve any towns well because I don't think the entire populace takes advantage of the opportunity or comes to enough meetings to make a decision like that," she said. "We don't have 10,000 Don Werners or Neg Nowackis. Those are the two people who are at the meetings all the time.
"So you're asking 58,000 people to vote in a referendum whether a budget should be increased, decreased or whatever," Noble continued. "I don't think it's very efficient. They don't know what they're voting on. Their vote is very subjective. They vote with their hearts rather than their minds."
Fitch also said a budget referendum is a "bad idea. I think it makes it even more difficult to budget. Hamden is a very hard town to budget. Hamden spends less per resident than most towns in the area because a higher percentage of the budget is funded through residential property taxes because of lack of state aid and commercial taxes."
The 1st District councilman said 70 percent of the new budget is funded through residential taxes, and the other 30 percent via state aid, commercial taxes and municipal fees.
"Everyone's out there moaning and groaning about their taxes. They don't know what their taxes are paying for," said Noble. "We have the greatest police department. We have the greatest fire department. We have many great departments."
Noble and Gambardella On Same Page
"During the Amento Administration we had a round robin of finance directors," said Gambardella. To prevent that from happening again he suggested making the post, now a mayoral appointment, to a professional job with a four- or five-year contract. With mayoral appointments, one can only count on two years of employment, unless the person gets fired.
"This would attract quality candidates," Gambardella said.
Noble said she'd like to see the experience and education needed for a finance director "spelled out, because any joe blow can get the position. Every time you apply for a job as a teacher you need three references," the retired schoolteacher said. "What are their [finance directors'] references?"
Gambardella said he remains skeptical that the book that governs Hamden will ever go under the surgeon's knife.
"I don't think they're making any significant progress at all. They were supposed to come back to us last January [with a recommendation]. They're dragging their feet because they do not want to entertain anything that limits their power," he said.
Fitch somewhat concurred. "There hasn't been a whole lot of thought to anything yet. The town is functioning pretty well as it is," he said.