Town Government
March 31, 2006
'We Deserve a Seat at the Table'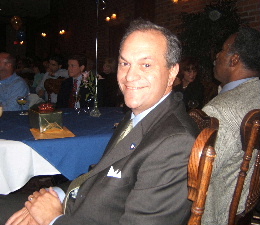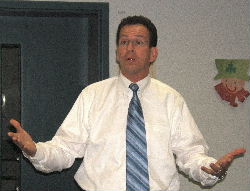 Mayors John DeStefano and Dan Malloy. File photos
Hamden and New Haven consider a political trade
By Sharon Bass
The deal goes like this. If New Haven Mayor John DeStefano can secure Hamden a spot on state Central Committee, he is promised the town delegation will support him at the May 20 state convention in his bid for governor, according to an unnamed prominent Hamden Democrat.
If he doesn't, his Democratic challenger, Stamford Mayor Dan Malloy, is likely to get the bounty of Hamden's 32 votes. (Central Committee elections occur 15-25 days before the state convention so DeStefano has to deliver first.)
"The town chairman [Joe McDonagh] is negotiating with New Haven to get a state Central Committee spot for Hamden in the district Hamden shares with New Haven [the 11th, Sen. Martin Looney's]," said the anonymous source. "[McDonagh] promised that if Hamden gets that spot, he'll work to deliver the lion's share of votes for DeStefano. If Hamden doesn't get the spot, everyone is on their own and it's clear that DeStefano will lose badly."
Delegates' votes determine whom the party endorses, which theoretically gives the chosen candidate an advantage in an election.
Hamden hasn't had a seat on Central Committee since 1992. New Haven currently has three.
"We are now the eighth largest delegation in the state," said DTC Chair McDonagh. New Haven, Bridgeport, Hartford, Stamford, Waterbury, Norwalk and West Hartford outrank Hamden. "The eighth largest Democratic community in the state deserves to be represented on the state Central. We share a district with New Haven next door, but we don't have control over the selection of state Central Committee positions."
And that's apparently very important to McDonagh.
"It's symbolic," he said. "We delivered 17,800 votes for John Kerry in 2004. That is huge. 19,400 for DeLauro. We deserve a seat at the table."
Malloy Delivers Better Results
While some of Hamden's 32 are taking a watch-and-see-what-DeStefano-does approach, a few said they've pretty much made up their minds. (Phone messages were left for all delegates but some did not respond.)
"I'm leaning toward Dan Malloy," said Councilman Curt Leng. "I've looked at both platforms. I visited Stamford and saw neighborhood revitalizations. They also have citywide community policing. I see Malloy as a more effective candidate. I think he's had better results in his city."
"Dan Malloy. I've gotten to know him a little bit and have seen him speak and I'm just impressed," said Councilwoman Gretchen Callahan "I like his stand on education, transportation and health care. He seems like a very honorable go-getter. He's very approachable."
Councilman John Flanagan said he's also got his eye on the man from Stamford. "I just think he's got more to offer. He's made an intelligent presentation of his issues. The first time I got anything from DeStefano that dealt with issues was yesterday," he said, referring to a mailing from the New Haven mayor.

No Comment
Other Hamden delegates said they weren't ready to state publicly whom they intend to vote for.
John Morrison, vice chair of the DTC, said he did not want to comment "right now."
His wife, Town Clerk Vera Morrison, said, "At this point I really haven't decided. They both have good qualities. As the town clerk, I don't want to take a public position at this point."
"I'm not committing to anyone for a little while yet," said Councilman Matt Fitch.
"I haven't decided yet, frankly," said Bernie Nitkin.
"I haven't made up my mind yet," said Marjorie Clark.
Richard Morton said, "No comment."
"I'm not making any commitments at this time. It's my first time ever being a delegate, I'm still learning," said Holly Masi, Planning Department clerk.
From an e-mail from Board of Education Chair Michael D'Agostino: "Have not decided. Both of them better start inching up in the polls or it will be academic."
"I'm still undecided," said Rachel Gillette. "I really want to gather more information. I really don't know too much about DeStefano or Malloy. I think I really need to hear them speak more, and read their campaign material."
Legislative Council President Al Gorman said he's kind of waiting to see if Hamden gets that seat on Central Committee before he finalizes his decision. But even if it happens, he said he's still not sure he would go with DeStefano.
"I'm going to wait until the politics and the play-out on that issue [are resolved] before I make a decision," he said.
State Rep. Peter Villano said he didn't want to make a comment "at this point."
--------------------------------------------------------------------
Farricielli Loses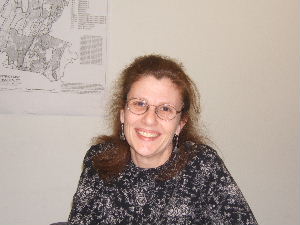 Town Planner Creane spends a good chunk of her time on
the Farricielli property. Photo/Sharon Bass
By Sharon Bass
It looks like Joseph Farricielli -- of State Street illegal dump, illegal industrial park and illegal tire pond fame -- might finally have to pay his state and local environmental fines. After all these years.
A lawsuit that would make his wife's State Five industrial park -- which Joseph Farricielli signed over to her to allegedly evade paying his fines -- financially liable for his fines is going forward, after the Farriciellis tried to strike it down March 15.
"It enables us to pierce the corporate veil that they've established through this sham organization," Attorney General Dick Blumenthal said of State Five. Joseph Farricielli owes the state $2.3 million and Hamden, $1.4 million. He has not paid a penny.
New Haven attorney Beth Gilson is representing Hamden and the state in the Farricielli case. She filed the lawsuit in Hartford Superior Court last August. It alleges that the Farriciellis are using the rental income from the State Five businesses on personal items instead of paying off the court-ordered fines.
"We say [Joseph Farricielli] was the alter ego of State Five," said Blumenthal. "So far as their personal identities, they failed to observe any corporate distinctions or separate status. They were all acting in concert indistinguishably.
"We will peruse promptly all the money that is owed," he said. "It's a positive step and unfortunately a long and difficult process."
Town Planner Leslie Creane also said she was encouraged by the court decision to allow the lawsuit to move ahead. "All of the enforcement is proceeding on this [State Five] methodically," she said.
The Farriciellis' so-called industrial park at 2895 State St. never got proper zoning permits and so the businesses there were issued cease and desist orders late last year by two town commissions. It's been a long struggle, said Creane. But she sees progress.
A year ago, there were 12-13 industrial companies leasing at State Five. Now there are eight, and six have C&D orders, she said. The only legitimate entities at the park are the Nextel Cell Tower, with no employees, and Modern Materials, which won a court decision in 1997 allowing it to be there.
Farricielli has been challenging the state since 1981 over his illegal dump and tire pond. He was fined in 2001 and appealed it. Three years later the Connecticut Supreme Court denied his appeal. Farricielli spent four months behind bars that year.
---
March 30, 2006
Is This Tax Relief?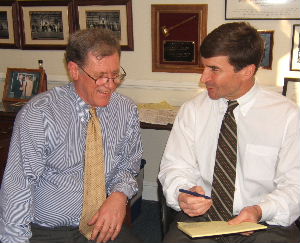 Betz & Henrici. Photo/Sharon Bass
The town is considering phasing in the new property assessments
By Sharon Bass
In 1980, Hamdenites said no to a tax increase. A property revaluation had just been done, said Council Clerk Evelyn Parise, which led to a big tax hike. A decision was made to phase in the new values over three years.
Déjà vu, Hamden. Maybe déjà vu. The mayor said he wants to do it again. But it's far from a done deal.
With a three-year phase-in, the increase in a property's assessed value would be split in thirds. A house that went from $100,000 to $175,000 would be taxed on $125,000 the next fiscal year, $150,000 the next and the full value in the third year.
Hamden home values jumped an average of 89 percent as an outcome of last year's reval. Mayor Craig Henrici has proposed a $166.8 million '06/'07 budget -- $13.8 million more than last year's -- and a mil rate of 28.18 -- down from the current 43.24. Even with the mil rate reduction, most people will get higher bills. Some will get much higher.
Using a phase-in method, the mil rate would likely be set higher than 28.18 because of the corresponding decrease in the grand list, which now totals $4.2 billion, up from $2.6 billion in '04. That $4.2 billion would shrink and depending on the final budget approved by the Legislative Council, property taxes would have to be adjusted upwards.
It's unclear how much lower tax bills would be under a phase-in versus the mayor's proposed rate.
Henrici said he's been discussing the idea with Finance Director Michael Betz, mayoral aide Scott Jackson, Councilman Matt Fitch and state Rep. Brendan Sharkey.
"This was an unusual revaluation because housing market prices have risen meteorically over the last four years," said Henrici. "It seems to have leveled off so many houses are worth less now than when they were assessed" last fall.
"This is possibly one of the starkest shifts," said Betz, of the increased residential share of the town's tax bill since the reval. "We're talking about [the phase-in] and researching it." A resolution would have to be drafted and get Council approval.
Councilpeople seem to favor a phase-in but say it's not the revaluation that's driving the $13.8 million proposed increase in the school and town budgets.
"The most important thing is how much is the town spending in a given year. The revaluation is one thing but the main concern is cutting unnecessary budget items," said Councilman Mike Germano. "Department budgets are looking more like wish lists than realistic budgets. If you can bring down the operating budget, that can lower people's taxes."
Councilwoman Carol Noble agreed. "I'm not happy, first of all, with the increase in [Henrici's] budget because I know how it will impact some town citizens. Since the revaluation is mandated there's nothing we can do about that. And it's a hard nut for people to handle," she said. "I would support the mayor and Mike Betz' idea of spreading the revaluation over a three-year period.
"At the same time, however, people need to understand that we need to cut back on our operating expenses. We have to get rid of some of our debt and keep the pension fund running. And when we negotiate our contracts with our employees, they give a little back and we give a little bit and compromise, so that it's financially viable for the town to handle. That's what's killing us."

Putting Out the Trash
In other Town Hall news, Henrici said he's putting out to bid the garbage and recycling services. Trash Master currently does the work and its contract expires June 30.
Asked why he's doing the bid, the mayor said, "Because it's the right thing to do. I think the town is entitled to competitive bidding. Trash Master does a great job, but it's time." He said there have been no garbage bids since 2001.
This past fiscal year, the East Haven firm was paid $917,000 to pick up Hamden's garbage and another $397,000 to haul away the recyclables.
---
March 29, 2006
By Sharon Bass
When the new regional sewer authority was established last Aug. 30, folks thought their bills would go down. Unfortunately, some thought wrong.
Like Madelyn Vanacore of Braeside Drive. She said her last two bills from the Greater New Haven Water Pollution Control Authority were twice as much as she paid ($40 to $80) when Hamden ran its own sewer business.
"I paid the bill late because I was furious," said Vanacore, an account clerk in the Finance Department. She said when the deal to combine the sewer operations of Hamden, East Haven, New Haven and Woodbridge was discussed she was told "there would not be a significant change" in cost.
"I've talked with other homeowners and they have the same complaint," she said.
Truth is, many Hamden residents have seen lower sewer bills. But only those who produce a good amount of wastewater. People who use less than the minimum, such as Vanacore, are paying a lot more than they used to.
"Basically what happened is that Hamden's minimum charges were lower than the ones that are in place now," said GNHWPCA executive director Dominick DiGangi.
The minimum usage went from 500 cubic feet to 1,500 cubic feet of sewer water. So if someone uses 650 cubic feet she will be charged for 1,500. Beforehand, that bill would have been for the actual 650. Hence the hike.
"If you use 10 [hundred], we charge you for 15 [hundred]. If you use 16, we charge for 16," DiGangi said. The Regional Water Authority does the billing.
He said he doesn't know how many in Hamden use less than the minimum "but there are obviously a number of people." Regionalizing the four towns' sewer operations is supposed to help hold down costs and reduce rate increases, DiGangi said.
The GNWHPCA bills most customers quarterly. It offered the following comparisons of bills before and after the merger: (CCF stands for 100 cubic feet.)
Hamden
31 CCF x $2.20 = $68.20
plus $6 administrative fee
Bill: $74.20/quarter
GNHWPCA
31 CCF X $1.84 = $57.04
plus $13 administrative fee
Bill: $70.04/quarter
This bill shows 3,100 cubic feet of wastewater was used -- more than double the new minimum of 1,500 -- and the customer saves $4.16 per quarter. The more used, the greater the savings..
It's just the opposite for those who produce "too little" dirty water. These figures show the minimum rates before and after:
Hamden
5 CCF X $2.20 = $11
plus $6 administrative fee
Bill: $17/quarter
GNHWPCA
15 CCF x $1.84 = $27.60
plus $13 administrative fee
Bill: $40.60/quarter
So the lowest charge now is $40.60 per quarter, despite how much wastewater is actually used.
---
March 28, 2006
Betty's Back,
Flanagan is Chomping on Gum
and Fitch is Wearing Green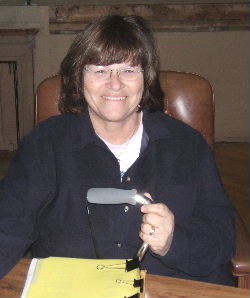 Councilwoman Wetmore returns to her seat.
Story and photos by Sharon Bass
The Legislative Council committee meetings started right on time yesterday. 7 p.m. At first it looked like both Councilmen Curt Leng and Ron Gambardella were absent. But at 7:08 p.m., Gambardella would come tiptoeing in.
Councilwoman Betty Wetmore was making her premier appearance since undergoing hip-replacement surgery last month. Councilman Matt Fitch pointed out to this reporter that his top was the same olive green color as hers. And Councilwoman Carol Noble opened the legislative concert with the Planning & Development Committee. She's the chair.
In a slight twang Noble said, "We'll close this meeting at 7:05 p.m."
"I will close the Public Works & Engineering Committee at 7:07," said Councilwoman Berita Rowe-Lewis.
And the Council rested.
Councilman John "I Love to Smack My Chewing Gum" Flanagan (who lived up quite nicely last night to his middle name ) cracked some jokes with mayoral aide Scott Jackson during the pregnant pause.
(This was when Gambardella walked in.)
At 7:10, Councilman Bob Westervelt opened the Public Safety Committee. The former firefighter was the natural choice to chair this group.
The first item on the committee's agenda piqued Fitch's interest. Fire Chief Jim Leddy was requesting $100,000 be transferred into his overtime account.
"Will that last until the end of the [fiscal] year," Fitch asked.
"Yes," said Leddy. He also said he expects a lot of retirements by June 30.
"Thank you," the councilman said.
Westervelt closed the committee meeting at 7:15 p.m.
"We'll adjourn the Environment & Conservation Committee at 7:19. Thank you," said Councilwoman Kath Schomaker.
"I will close the Finance Committee at 7:23. I think this is a record," said the tardy Gambardella.
Another pregnant pause. This time Flanagan explained.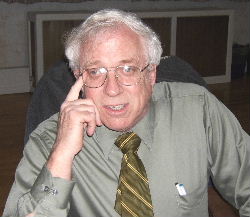 Councilman Flanagan explains.
"If anyone's wondering why we're waiting it's because we can't start the [next] meeting before the published time [on the agenda]" he said while chomping on his gum.
That's because of state law, someone in the small audience said. Then asked if he was correct.
At 7:25 p.m., Flanagan opened the Administration Committee, which had just one item. "I'll adjourn the meeting at 7:26," he said.
That left a four-minute wait before the Recreation & Culture Committee could get on with its show.
Just a skeletal crew of regulars had shown up. In addition to the usual Town Hall suspects, there were diehard Council regulars Don Werner and Meg Nowacki from the public.
Councilwoman Gretchen Callahan called the recreation committee meeting to order at 7:30 p.m. First, library Director Bob Gualtieri got a good grilling for his request to transfer $6,000 into the overtime account. The Council wanted numbers. How many people use the Miller Library on Sundays? Will the $6,000 do you for the rest of the budget year? Councilman Willie Mewborn said a constituent called him to complain that the Whitneyville branch was closed all day last Thursday. The library director said he wasn't aware of that. Mewborn said he didn't know if it was true anyway.
Gualtieri said he is thinking of trimming the hours at the branches to cut back on expenses.
Another item on Callahan's agenda raised an eyebrow or two. It asked permission for the Smithsonian to photograph town-owned property known as Rosa Jones Square at the corner of Ridge Road and State Street.
Council Prez Al Gorman scratched his head (figuratively). "Why do we have to vote on this?" he asked. Flanagan jumped in again with an explanation. He said the Smithsonian wants to ensure the town won't sue over the picture if it's printed, so it's asking for official permission.
Noting that this is a litigious society, Flanagan said to his legislative comrades, "We might take that as a lesson."
"I will adjourn the meeting of the Recreation and Culture Committee at 7:45," said Chair Callahan.
"The meeting is adjourned at 7:52," said Mewborn, closing the Human Services Committee meeting -- the last of the evening.
Afterwards, people remarked how fast and uneventful the meetings were.
Next Monday at 7 p.m., the Legislative Council begins tackling the budget.
---
March 27, 2006
Kroop's Schemes for Hamden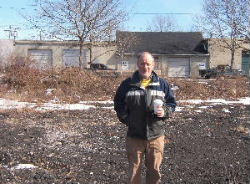 The economic dev guy stands in front of 96 Columbus
St., a piece of a promising Highwood revitalization effort.
Photo/Sharon Bass
By Sharon Bass
Hamden's economic development director likes to throw out the word "holistic" when describing his dream for the town. Maybe it's just part of his spiel as someone who came of age during the hippie years when holistic became a buzzword. Whatever. Dale Kroop has some pretty cool ideas on how the town's biz landscape should grow.
Take Highwood Square, the highly touted artist community planned for 953-965 Dixwell Ave. It includes affordable apartments, artist studios and retail space. It's deemed by many as the Great Hope to trigger a wide-scale neighborhood revitalization that would include the old middle school on Newhall Street.
That art colony project well exemplifies Kroop's three-year economic and community development plan -- where his cool ideas are. It's got 12 goals and $235,000 in its wallet, which comes out of the $583,000 the Legislative Council approved last year for all the department's ideas.
"It's a holistic plan that takes into account the needs of businesses and neighborhoods," said Kroop.
He wrote in the plan: "Over the next three years the Town's [sic] will transform its current economic focus from service and retail in corridors, to one that is more based on community-based redevelopment. Creating jobs and destinations within each neighborhood are [sic] a major focus of the Towns [sic] long-range Economic and Community Development goals."
"What you'll see," Kroop said last week from his sunny third-floor office in Government Center, "is the revitalization of the neighborhoods and by extension, the whole town." But, he said, it takes time. "It's a fallacy to think that you just go from abandoned, blighted properties to a perfect development."
He wasn't just talking about Highwood Square. A multi-national food mart called Paradise Village Center is expected to transform the old, ramshackle "Rite Aid" building at 1717 Dixwell Ave. Welton Street, a once-thriving industrial/residential area, has recently acquired some new manufacturers -- Porcelen SPECRAIL, EZ Form Cable and Bell Symons.
Also on his three-year development map is finishing the infrastructure improvements along Welton Street, as promised to the new businesses before they set up shop there. Kroop said the work includes milling (scraping down the street), paving and putting in new sidewalks, curbing and drainage system.
What Kroop Wrote
The 12 goals:
1) $50,000 for economic incentives -- tax deferrals, improvement grants and permit waivers -- for commercial projects that would increase the town's tax base or be of other significant benefit.
2) $50,000 to operate revolving micro-loan and down-payment assistance projects.
3) $50,000 to support the new Business Assistance Center, which works with small business owners. (Of Hamden's 1,400 businesses, Kroop said 85 percent have fewer than 20 employees and 70 percent fewer than 10.)
4) $15,000 to help the Hamden Economic Development Corporation with its startup legal and other fees. (Kroop heads the corporation, which is run by an 11-member board that includes United Illuminating, and is a separate entity from the town.)
5) $15,000 for predevelopment costs for commercial projects.
6) $15,000 for maintenance for commercial areas.
7) $5,000 to finish developing the Economic and Community Development Web site.
8) $0 needed to continue running training programs to help people find jobs. This effort gets state and federal grants.
9-12) $25,000 for marketing initiatives.
Some communities offer perks -- like those in No. 1 above -- to big-box corporate retailers to lure them in. Kroop said Hamden does no such thing.
"Never a Wal-Mart or a Home Depot," he said. "My holistic plan is to help small business succeed and develop quality infrastructure in neighborhoods."
---
March 24, 2006
Last night, the Hamden Democratic Town Committee voted in delegates for the state and congressional conventions.
Here's the line-up.
1) State Convention, May 20, Adriæn's Landing, Hartford
Candidates: U.S. Sen. Joe Lieberman, governor (either New Haven Mayor John DeStefano or Stamford Mayor Dan Malloy), Attorney General Dick Blumenthal, Secretary of State Susan Bysiewicz, Treasurer Denise Nappier and Comptroller Nancy Wyman
11th Senate District
Town Clerk Vera Morrison, John Morrison, Legislative Council President Al Gorman, Andrew Wormser, DTC Chair Joseph McDonagh, Richard Morton, Bernard Nitkin, Elaine Dove, Rose Mentone, Curt Leng, state Rep. Peter Villano, Board of Education Chair Michael D'Agostino, state Rep. Brendan Sharkey, Al May, Rachel Gillette, Marjorie Clark, Matt Fitch, Michael D'Andrea, Gretchen Callahan and Seth Rosenthal.

17th Senate District
Open slot, Holly Masi, John Flanagan, Shirley Farm, Berita Rowe, Gerald Migliaro, Oswald Brown, Laticia Mewborn, Michael Crocco, Michael Colaiacovo, Janet Mills and John DeRosa.
2) Congressional Convention, May 15, location TBA
Open slot, Brendan Sharkey, Carl Lambert, Michael Crocco, Vera Morrison, Gary Schark, Gretchen Callahan, Barry Herman, Edward Grant, Richard Morton, Judith Rich, Joseph McDonagh, John Flanagan, Lester Sarkady, John DeRosa, John Morrison, Susan Hutchinson, Peter Villano, James O'Brien, Bernard Nitkin, Joseph Velardi, Barbara Anton, Anthony Mentone, Rose Mentone, Oswald Brown, Elliott Kerzner, Jennifer Rignoli, Holly Masi, Sandra Cloud and Carol Noble.
3) State Senate Conventions, May 22, locations TBA
Candidates: Sens. Martin Looney and Joe Crisco
11th Senate District
Vera Morrison, Phyllis Epstein, Al Gorman, Gretchen Callahan, Joseph McDonagh, John Morrison,
Bernard Nitkin, Curt Johnson, Rose Mentone, Adam Sendroff, Peter Villano, Eliot Sheiman, Brendan Sharkey, David Huston, Johanna Becker, Angelo Vitale, Edward Grant, Anne Ramsey,
Joanne Iacobellis and Anthony Stratton.

17th Senate District
Open slot, Holly Masi, Harry Gagliardi, Jack Simpson, Joseph Velardi, Collin Lewis, Berita Rowe, Gerald Migliaro, Raymond Sims, Michael Colaiacovo, Deborah DiLeone and Susan Massaro.
4) State Representative Conventions, May 23, locations TBA
Candidates: Rep. Cameron Staples and seat held by Republican Rep. Al Adinolfi

96th District
Stephen Mongillo, John Morrison, Vera Morrison, Elliot Kerzner, Michael D'Agostino and Al May.
103rd District
Michael D'Andrea, Betsy Gorman and Al Gorman.
5) State Representative/Judge of Probate/Registrar of Voters Convention, date not yet set (between May 16 and May 23), Miller Memorial Library
Hamden-only candidates: 91st District Rep. Peter Villano and 88th District Rep. Brendan Sharkey, registrar of voters and judge of probate
All members of the DTC are delegates to the conventions for registrar of voters and probate judge. DTC members who live in the 88th or 91st districts are delegates to the conventions for their districts.
---
March 23, 2006
Chairman Mike, Again


Iezzi accepting another term. Photo/Sharon Bass
By Sharon Bass
It was significantly smaller and quieter. Otherwise the Republican Town Committee elections for officers last night paralleled the Democrats' recent elections. No surprises, no contests. Just more of the same.
Chair Michael Iezzi got another whack at the helm. Former Mayor Barbara DeNicola nominated him. Reading from a written speech she said, "We only won one election in the last eight years [that would be hers], but he keeps going. It's not easy to be a town chairman. Mike has worked very hard. I believe we need a seasoned leader."
Former Police Commissioner RaeAnn Curtis seconded the motion. "Michael is a person of integrity. He's warm. We've remained friends. He does what's best for this town," she said.
"We have worked very, very hard to maintain this town committee," the chair said, accepting another two-year term. "We run very respectable candidates. We didn't pay cronies to sit in headquarters. I do not think we've gone backwards. My goal is to bring new blood in. My job is to get Republicans elected.
"The [mayor's] proposed tax increase is mind-boggling. They're blaming it on the last administration but there was a surplus. Democrats have to be accountable for the last 20 years. They want to blame Barbara DeNicola for pension problems.
"I had considered not running for chair but I did not want to leave these young people and people who have been [on the RTC] for 30 years.
"Thank you very much for your confidence in me," Iezzi concluded.
RTC secretary Sarah Morrill was voted in vice chair. Jennifer Cutrali, who made an unsuccessful bid for the 3rd District Council seat last November, was made secretary. And Len Grabowski got another two years as historian.
------------------------------------------------------------------------
The New Labor Guy



Chris Hodgson. Courtesy photo
By Sharon Bass
Chris Hodgson could be called a Town Hall retread. The Bridgeport labor attorney used to represent the local police during Chief Jack Ambrogio's tenure in the 1980s. Mayor Craig Henrici just brought him back to replace George O'Brien to do the town's labor negotiations.
"So I have some familiarity with the town and I was very grateful for Mayor Henrici to do the work again," said Hodgson, who's been with Durant, Nichols, Houston, Hodgson & Cortese-Costa for over 20 years.
Most of Hodgson's work is with municipalities. He is the labor counsel for New Canaan, Seymour and Bridgeport, and for the boards of education in East Haven, Oxford and Madison.
"It's a lot of work and it's interesting," he said.
Hodgson said he's known the mayor for years, as they're both former high school hockey players. However, he said he knows Henrici's brother, Wallingford school superintendent Ken Henrici, a lot better. They met through Yale Youth Hockey.
"We'd like an opportunity there [Wallingford]" to do labor counsel, said Hodgson.
Hamden's new labor lawyer grew up in Cheshire and was schooled at Choate Rosemary Hall, the University of Vermont and the University of Richmond School of Law.
During a brief cell phone interview yesterday -- while he was en route to Government Center for a meeting about five Public Works complaints -- Hodgson said he's ready for the battle. Most of the town's union contracts have expired or will by June 30, and the new administration has vowed to play hard ball at the negotiating table.
"The idea is to have fair contracts that are cost-effective to the town. We definitely want to see changes in health insurance and pension and keep wage increases within reason," he said.
Unions are considered particularly strong in Hamden. "I think we can work through it," Hodgson said as he pulled into Government Center.
---
March 21, 2006
Chairman Joe, Again


Joe McDonagh after being re-elected chair last night.
Plus, gubernatorial candidate Dan Malloy tries to sell himself to the HDTC
Story and photos by Sharon Bass
It was a rather uneventful election for officers for the Hamden Democratic Town Committee last night. Whoever served last time around is doing so again. With the exception of a slight burp during then-and-now Chairman Joe McDonagh's vote -- and a very heated argument he later got into with 8th District's Anne Ramsey -- the evening whizzed by.
Elaine Dove from the 6th nominated McDonagh. She called him "forthright" and "hardworking." "Joe genuinely loves being a Democrat," she said. "What do I like best about Joe? Don't laugh. He's fiscally responsible."
"We're really lucky to have Joe," said Betsy Gorman of the 9th District.
Apparently 37 others agreed, giving McDonagh 38 votes. Ten members abstained: Councilman Michael Colaiacovo, Michael Crocco, Deborah DiLeone and Janet Mills, all from the 7th; John DeRosa, Rose Mentone, James O'Brien, Ramsey and Angelo Vitale, from the 8th; and Richard Morton from the 5th.
"We have to take back the governor's office," McDonagh said in his brief acceptance speech. He also said he wants to increase the number of Hamden Democrats from 12,500 to 14 grand.
Vice chair John Morrison, treasurer Bernie Nitkin, recording secretary Rose Mentone and corresponding secretary Holly Masi were all voted in for another two-year term.
Forget the Man Next Door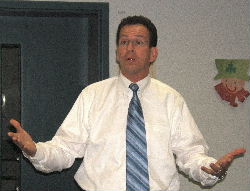 Dan Malloy.
Stamford Mayor Dan Malloy made a gubernatorial pit stop at the senior center last night, where the DTC elections were held. He told the Dems that while he doesn't live next door like his Democratic primary opponent New Haven Mayor John DeStefano does, he is by far the superior candidate.
"I'm going to try to sell myself," he told the DTC. "I understand you're neighbors with New Haven." Malloy, 50, described himself as a fiscally conservative and socially progressive Democrat. He talked about tax reform and how Gov. Rell is a big failure.
Asked how his platform differs from DeStefano's, Malloy said he has "very innovative programs." For instance, creating a $200 million fund to build medical research facilities at Yale and the University of Connecticut.
The Stamford mayor also mentioned his "blue ribbon company" idea, where good employers would be rewarded with some tax relief while bad ones would not be.
He said he's just nothing like DeStefano.
"We're very different people. We have different track records. We have different leadership styles and frankly, I think mine is superior to his," said Malloy. "I'm going to do my utmost not to get personal about DeStefano" in the campaign.
He said he heeds the advice of former President Ronald Reagan not to talk ill of a fellow Republican. That was called Reagan's 11th commandment.
Malloy has most of Fairfield County under his belt and just tacked on as supporters the mayors of Wethersfield, Hartford and Meriden. He said he can overcome Rell's huge popularity (estimated approval ratings vary from 70 percent to 80 percent) "by pointing out reality. The atrocious tax situation. The atrocious transportation system. The atrocious job production and retention -- dead last in the country for that."
The lawyer, who gave up practice when elected Stamford mayor in 1995, said he has no further political aspirations. "I want to be governor for eight years and then I want to teach," he said.
-------------------------------------------------------------------------
People Who Gave and Received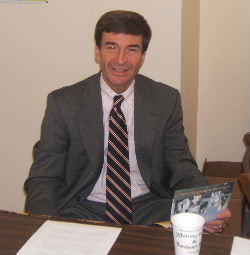 Mayor Henrici.
By Sharon Bass
The HDN is more than a month late reporting the final financial filings (say that 10 times fast) for Craig Henrici's mayoral race last year. But as it is said, better late than never -- well, that would depend on whom you ask.
According to records in the Town Clerk's Office, Team Henrici raised $116,885. Below is a list of some campaign contributors, what those people are doing now and how much they gave to the mayor's campaign.
Lew Panzo (Henrici appointed him agent of record): $1,750
Bob Aceto (state marshal, who now gets most of the town work since Henrici was elected; it used to go to Neil Longobardi): $1,125
John Busca (Henrici appointed him head of Public Works): $1,100
Frank Sandillo (state marshal, Aceto gives him some work -- "I told them to work it out," said Henrici." Frank's mother, Gloria Sandillo, is a part-time secretary to the mayor): $1,025
Lillian Clayman (former Hamden mayor): $1,000
Dan Kops (Henrici appointed him assistant town planner): $575
Michael Brandi (son of Joe Brandi, see below): $500
Frank Rizzuti (Henrici kept him on as Parks & Rec director): $425
Joe Brandi (Henrici appointed him to the Police Commission): $350
Note: It's usually a given that mayors and other top elected officials give campaign contributors jobs and commission appointments.
---
March 18, 2006
Hamden's labor lawyer bids adieu
By Sharon Bass
In 1999, former Mayor Carl Amento hired New Haven labor attorney George O'Brien to do town union business.
"I told him I'd only do it for a year," said O'Brien. "Hamden has a particular attraction, I guess, and it expanded to six years."
His year is finally up. Bridgeport attorney Christopher Hodgson has just been named his successor.

Mayor Craig Henrici said O'Brien's departure was under a "mutual understanding. It was just time for a change." O'Brien will stay on long enough to train Hodgson.
Money, said O'Brien, is the primary reason he's leaving. Town Hall work is not nearly as lucrative as his private practice; he's a partner with Tyler Cooper & Alcorn in New Haven.
"The percentage of my practice that dealt with Hamden became untenable. My partners are interested in making money and I was doing the [municipal] work at a very substantial discount," he said. "That was definitely a factor in my decision."
O'Brien said before the mayoral inauguration, he told Henrici it was time to go.
"With the new mayor coming in and new initiatives ... I had done it longer than I planned to. He's got some objectives that he considers important in the area of pension and health care," he said. "I think it's only appropriate for an incoming mayor to pick his own person to promote those."
O'Brien's departure comes at a time when most town labor contracts have either expired or will by June 30. The Henrici Administration has vowed to play tougher at the negotiating table, particularly targeting pension and health-care benefits.
The supervisors, Town Hall, Parks & Rec, engineering and library labor agreements need to be worked on. Police and fire contract negotiations have just begun, O'Brien said. And he said he just wrapped up his part of five AFSCME contracts.
"The types of changes in the pension and health care the mayor is speaking about are definitely needed," said O'Brien. Hamden's unionized employees "enjoy wages and benefits on the top level of municipal employment.
"The great thing about union bargaining is at the end everyone shakes hands. It's actually a very rewarding part of the job," said O'Brien.
Next week, an interview with Christopher Hodgson.
---
March 16, 2006
Betz on the Budget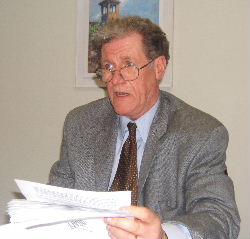 Michael Betz. File photo
By Sharon Bass
Increased contributions to the pension, the health and other hungry town funds.
Rising utility costs.
Negotiated increases in labor contracts.
Those are three reasons Hamden's finance chief gives to say the mayor's recommended budget of $166.8 million -- a $13.8 million hike over last year's -- is pretty much right on.
Michael Betz threw out another trio of reasons. This time to explain why he thinks the current budget season is going to be tougher than the norm.
a) The revaluation. It's shifted more of the tax burden onto residences and off businesses, he said. "The nature of the tax base has changed," said Betz.
b) The governor's proposal to kill the car tax. If it passes, Hamden will receive PILOT (payment in lieu of taxes) money from the state but it will be a smaller amount. Betz said elimination of the car tax will decrease the town's grand list by $270 million, which calculates to $13 million Hamden loses in car taxes. The proposed PILOT amount would be $10.4 million -- $2.6 million less. But the finance director thinks if Gov. Rell's idea is voted in, the town will get $11.7 million, which is a line item in the '06-'07 budget.
c) The hurting pension fund. "So, I just told you how we're going to lose money and now I'm telling you how we're going to be spending more," said Betz. This fiscal year, $6 million was thrown into the fund; $9.75 million has been proposed in the '06-'07 budget.
Also new is a move to consolidate the municipal and Board of Education self-insured health-care accounts. To do that, Mayor Craig Henrici took about $14 million out of the BOE's $86.2 million budget request, leaving $71.8 million in his proposal to the Legislative Council.
"Any time you can centralize a big number [health costs] like that you're better off from a control point of view," said Betz. He, Risk Manager Art Giulietti, record of agent Lew Panzo and BOE Finance Director Tom Pesce will manage the merged health account.
"The Board of Education had to freeze other accounts when their health bills exceeded the budgeted amount," said Henrici. So he dropped an additional $700,000 into the municipal budget for the school department's medical tab.
"It's indirectly giving them money," he said.
The mayor's school budget recommendation to the Council is $100,000 to $200,000 higher than the BOE asked for, he said.
According to Panzo, it's expected to cost about $27 million next fiscal year (begins July 1) to pay town and BOE medical bills -- $17 million of that for the schools -- and Anthem's fees to administer the plan.
However, over $2 million of the $27 million comes from employee premiums and co-pays and Medicare reimbursement -- $2.1 million from school workers, $180,000 from municipal. Betz attributed the marked difference in contributions to the higher number of school employees, who typically have more co-pays than their municipal counterparts.
Here are the mayor's proposed amounts for the major line items, preceded by last year's figures:
Debt Service: $9.4 million to $11.9 million
Police: $9.9 million to $10.3 million
Public Works: $9.2 million to $9.5 million
Fire: $9.4 million to $9.3 million
Town/BOE Pension: $6 million to $9.75 million
Finance: $3.7 million to $3.4 million
Legislative Council: $1.9 million to $2.3 million
Parks & Rec: $2 million to $2.1 million
Library: $1.6 million to $1.7 million
Purchasing: $808,100 to $813,062
Engineering: $475,280 to $794,400
Town Attorney's Office: $665,660 to $672,845
Mayor's Office: $463,171 to $504,536
Town Clerk's Office: $453,494 to $442,470
Planning: $344,290 to $442,032
Tax Office: $432,420 to $436,352
Elderly Services: $376,080 to $390,854
Assessor's Office: $354,090 to $351,008
Building: $291,010 to $284,254
Personnel/Civil Service: $218,570 to $283,937
Community Services: $252,680 to $232,226
Youth Services: $180,670 to $191,244
Registrars' Office: $145,903 to $163,463
Economic Development: $110,790 to $124,113
Animal Control: $111,500 to $111,937
Arts Commission: $107,860 to $110,872
BOE: $81.3 million to $71.8 million (after $14.2 million was taken out for health care )
Municipal total: $71.7 million to $94.9 million (BOE health care dollars included)
Total: $153,002,872 to $166,825,829
---------------------------------------------------------------------
By Sharon Bass
Last month, union, state and town officials met in Government Center to discuss Local 818, an AFSCME bargaining unit that represents 29 Town Hall supervisors. Rival union UPSEU wants them.
It's up to the state Labor Relations Board to determine if there's a window for an election, as UPSEU is hoping. That's still undetermined, but the process just moved one step further, said state labor spokeswoman Nancy Steffens.
The state board decided to go forward with a formal hearing on the matter in late April. 818's contract expired June 30, 2003, and UPSEU maintains there's an open window.
"The law of the land is no union can hold union members hostage for more than a three-year period," said Wayne Gilbert of UPSEU. He said six months prior to that period, elections can be held.
About the labor board's decision, he said, "It's what I thought it would be. It shows AFSCME doesn't care about the law or about their employees' rights."
Larry Dorman of AFSCME Council 4 said, "Yes it has gone one step further. My reaction is this. We're confident the labor board will ultimately validate our position. There is no window.
"We are the collective bargaining representative. Period. While this process drags out, we are continuing to fight for our members' interest in Hamden and we'll keep doing that," he said. "We are actively and aggressively seeking resolution [for a new contract]. The fact that a raider union is making an argument, however fallacious, is only causing further delay."
"Trust me, I've been doing this long enough," said Gilbert. "They called the case frivolous. It had strong enough legs to make it to a labor board hearing. Some unions haven't learned that they must start representing workers or workers are going to find a union that's going to represent them honestly and fairly."
"What the raider union has accomplished is to delay the settlement of a contract," said Dorman. "And that's a sad irony."
Before the state hearing next month, there will be an informal conference in Hamden between the two unions, the town and the state to verify the simple facts of the case, such as the date 818's contract expired.
Last year, UPSEU tried to force an election for another AFSCME unit with an expired contract, Local 2863, comprised of 90 Town Hall workers and school crossing guards. In January, UPSEU gave up the fight.
---
March 15, 2006
Neighbors Fight Growth of Alphabet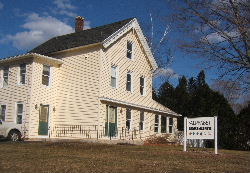 Alphabet Academy at a crossroad. Photo/Sharon Bass
By Sharon Bass
Fifty-seven neighbors of a Benham Street daycare center signed a petition opposing its proposed expansion.
Ninety-five parents whose kids go to Alphabet Academy at 605 Benham St. signed a petition in favor of putting up another building, which would allow the center to increase enrollment from 47 kids to 70.
Those opposed say parking and traffic on the suburban corner is already intolerable because of the daycare center. And they can't imagine what it would be like with 23 more children.
Alphabet owner/director Amy Small told the Planning & Zoning Commission last night that she has a solid plan to accommodate the extra cars that will come with the new children. She called it a "100 percent solution." Small figures she'll turn the back yard -- which is currently a fenced-in playground -- into a parking lot with 16 or 17 spaces, and turn the small parking lot on the side of the house -- which faces narrow Megin Drive -- into a play area with grass "and a beautiful white picket fence."
"The aesthetics of the house is very, very important to me," said Small. "I'm very passionate about that."
But looks don't count when it comes to town rules and regs. The Engineering Department turned down her application.
Assistant Town Planner Dan Kops said police get complaints about parking on Megin Drive. He also mentioned the 57 neighbors who are "strongly opposed" to the center expanding.
P&Z Chair Joe McDonagh read the essence of a March 13, 2006, letter from Greg and Michele Sims of 33 Megin Drive:
"We moved in five years ago … We don't feel safe walking with our daughter to the school bus … It's become a treacherous situation," the Sims wrote about the cars that go in and out of Alphabet Academy.
"If we proceeded tonight, we'd have to decline" your application, McDonagh said, after Small asked to continue with her defense.
"In a residential neighborhood, it seems like a significant intrusion," said Kops.
He questioned whether 17 parking spots would be enough. Small said four would be designated as quick drop-off spots, with teachers coming out one at a time to bring four children apiece into the building.
Commissioner Ann Altman said that didn't sound like a good plan for such young children (Alphabet takes kids six weeks to six years). She said children often have separation anxiety when being dropped off at day care and need those extra minutes with a parent "to cry, to say goodbye."
Small said the quick drop-offs would be optional. She began speaking again of the virtues of her center but McDonagh stopped her, reminding her that if a decision were to be made that night her request would be declined. He asked for public input.
"As a mother I'm very passionate about the school," said a parent with two kids in Small's program. About a half-dozen mothers and fathers told the commission how much they love the day care center. And how much their children do.
But again, the issue before P&Z last night was not about looks, not about feelings, not about the quality of the center. It was about cars.
While many against the expansion showed up to speak, only a few got the opportunity. Time was running out. "We've got four more items tonight," McDonagh said more than once.
Those who spoke said traffic and parking problems already exist.
"The existing [daycare] business already clogs the area and creates hazardous conditions," said an elderly man, whose house abuts the back of Alphabet where the parking lot is proposed. He spoke of exhaust fumes and "objectionable odors from the Dumpster," which would be stationed in the parking lot, filtering into his home. He said he and his wife have many medical problems and are afraid a parking lot next to their house would exacerbate their conditions.
A man who lives on Benham Street across from the day care said people leaving there regularly turn around in his driveway "with no regard for my property."
The public discussion will continue at next month's P&Z meeting.
------------------------------------------------------------------------
Sutton Towers Asks For More Time
By Sharon Bass
Patty Dest and Roberta Held took on the Sutton Towers development at yesterday's Planning & Zoning Commission meeting. The women live in a nearby condo complex and said they have had it with the noisy, filthy, intrusive construction site.
"I have been living on a construction site for three years," said Dest. "It has been a struggle. They blasted. Did they have the courtesy to come over and let us know? No. It's just one thing after another."
"We're being raised out of sleep. The [construction] guys scream back and forth to each other before 7 a.m.," said Held. "There doesn't seem to be any consideration for anyone."
The Sutton Towers condo project at 714, 760 and 782 Mix Ave. came before the commission for a three-month extension. Its time had run out. Lawyer Edward Hill did the talking for the developer, Frank Perrotti.
Hill began with a chronological account of the steel industry to partly explain why the two buildings are only 90 percent complete when they should be 100 percent. When steel prices skyrocketed about two or so years ago, the lawyer said work had to be delayed.
"How much time do you give them?" Dest stood before the podium for a second time. "One year? Two years? Three years? I think there should be some consequence" in being three months late. She told the commission it would be setting a precedent if it penalized the developer for being tardy.
The extension was not the only issue on Sutton Towers' menu. P&Z Chair Joe McDonagh, with frustration in his voice, said there were eight. The developer has violated some of the tenets of his agreement with the town.
For instance, outdoor lighting. Perrotti was supposed to install lights with opaque tops to keep the light out of people's homes. Instead, street lamps with clear glass coverings were purchased.
"Those lights are horrendous," said Dest, who moved into East Gate condominiums 31 years ago. "There's nothing we can do short of painting our windows. It looks like a carnival." She suggested white frosted bulbs to diffuse the light.
"I think someone's hand needs to be slapped," said Held. She said her roommate has multiple sclerosis and is having a hard time sleeping because of all the light that comes into her bedroom at night. Held said sleep is particularly important for those with MS.
McDonagh said the developer also put in sidewalk where it was not allowed, and did other things that either ran counter to or were not included in the approved plan.
"Even though a lot these issues were recognized, [Sutton Towers] was allowed to move ahead. Why wasn't any action taken?" asked Commissioner Donald Moses.
Town Planner Leslie Creane said she has resolved some issues. "There were also issues that I was not privy to and the rest of the [Planning] staff wasn't privy to under the former town planner," she said.
Back to the original agenda item. The one-year extension.
Assistant Town Attorney Tim Lee said why not? "I don't think it serves the town to have a building 90 percent complete," he said.
McDonagh agreed. He told attorney Hill that the developer must meet every town specification before he would get town bonding.
"Every single requirement in that permit will be gone through with a fine-toothed comb," said Commissioner Ann Altman.
"Frankly," said Hill, "I'm offended by the hostility of this commission."
To which McDonagh replied: "It's troubling to me when an applicant comes before us asking to approve something that has already been done."
---
March 13, 2006
By Sharon Bass
During his budget speech last week, Mayor Craig Henrici proposed cutting the mil rate from 43.24 (of every $1,000 of assessed value) to 28.18 because of last year's revaluation, which drove up house values an average of 89 percent. Even with the lower property tax rate, most homeowners will see a significant spike in their tax bill.
The mil rate is now in the lap of the legislative councilpeople. Their deadline is May 15 and they get the final word..
What do they think of 28.18? Eleven of the 15 responded.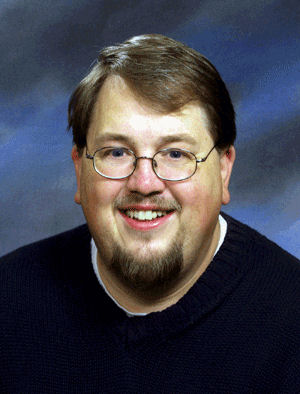 1st District Councilman Matt Fitch: "I think we're going to try to get it down a little bit. The biggest problem isn't the budget itself, it's the revaluation. There's nothing we can do to avoid people's taxes from going up this year because of the reval. My feeling of the budget is that it's honest, it balances, but it's too high because of the reval. I think we have to look at every single department, every single line. There's not a lot to cut. I'd be hesitant to hire new people before agreements with the labor unions are finalized."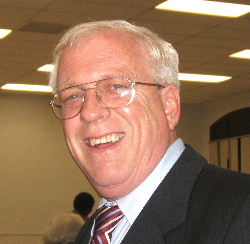 2nd District Councilman John Flanagan: "It's far too high. First of all, the Board of Education increase is far too high. I'd like to see the mayor consolidate building maintenance between the Board of Education and town. The Board of Education neglects the buildings. Historically they've always transferred money out of their building maintenance budget into other programs. As well as making sure maintenance dollars go to maintenance, consolidating saves money in management and getting rid of duplication of services. The Board of Education cannot start its budgeting by saying they're keeping every position. Over the past 10 years, most of their additions have been management level. The superintendent has a habit of cutting supplies -- books, pencils, papers -- instead of managerial positions. I've never seen her cut a manager. I'm looking at a maximum [mil rate] of 24 and 25."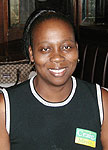 3rd District Councilwoman Berita Rowe-Lewis: "I'm not going to give a reaction. No comment now."
4th District Councilwoman Gretchen Callahan: "I think we need to evaluate what Craig has proposed. I think it's a starting point. I think we definitely are going to look into it with a fine-toothed comb."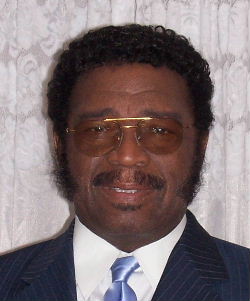 5th District Councilman Willie Mewborn: "I haven't heard too much discussion about it. The mil rate is lower but the assessment of the properties is high. Is it going to balance out? Right now, I'm just taking one day at a time. I want to look at it first before I make any smoke about it. I'm real realistic about taxes. I just haven't had time to analyze it. I'm going to work with the mayor. I'm not going to fight just for the sake of fighting. You gotta stay on the same page."
6th District Councilman Curt Leng: "The mil rate increase is simply too much of a tax burden to hit residents within one year. If we approved a mil rate of this level, coupled with the reval, we'll be pricing our elderly families right out of town. I hope to work with my fellow councilmembers to provide increased tax relief to seniors that have lived here for decades and want to keep their homes. It's just the right thing to do."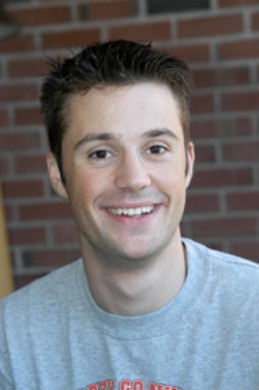 8th District Councilman Michael Germano: "I think that Mayor Henrici has done a commendable job constructing a budget which incorporates the staple budget items along with some forward-thinking fiduciary measures. As with all budgets, I believe that there is wiggle room for the Legislative Council to make cuts to help alleviate the tax burden on Hamden residents without sacrificing good, sound services and programs."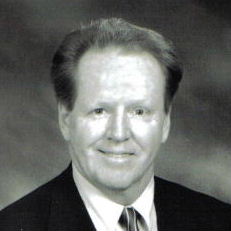 9th District Councilman Bob Westervelt: "I'm hoping for the low 20s. I don't really know what we could cut until we get into the budget process, line item after line item. I just looked briefly at the budget. I haven't really gotten into depth."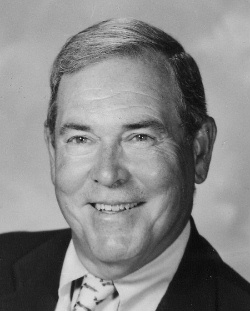 At-large Councilman Al Gorham: "It seems to be high. It's only a proposal at this time. I haven't started my analysis of it."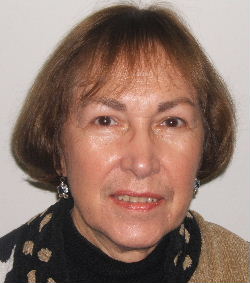 At-large Councilwoman Carol Noble: "It's going to be a very difficult budget deliberation session to find a way to reduce this mil rate even by 2 mils. I don't think there's very much to cut from. When you're looking at 2 mils, you're talking $4 million, maybe $5 million. All the eyes of the town will be on us. There's also the school budget and we have to determine if we want to take some money from there. And will it be six figures? Most likely. Looking for economy of scale, John Flanagan has been saying it for years that anything that has to do with maintenance -- shoveling the snow, mowing grass -- the buildings belong to the town, so therefore shouldn't the town have that responsibility under their auspices? In the past, the school buildings have come into such disrepair … they were allowed to deteriorate to the breaking point. The state says we can't tell [the BOE] how to spend their money. In this case we're not telling them. We're making sure that the buildings are maintained. The school system should be in charge of educating their children and not be in charge of maintaining their buildings -- plumbing, electricity, painting."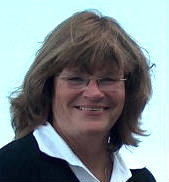 At-large Councilwoman Betty Wetmore: "I haven't gotten a copy of the budget yet." (Wetmore had a hip replacement three and a half weeks ago and hasn't been able to attend Council meetings.)
-----------------------------------------------------------------------
No Cahill,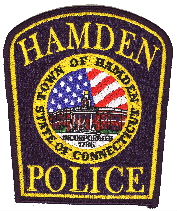 No 3rd Deputy Chief?
By Sharon Bass
If Deputy Police Chief Stephen Cahill retires, as he plans to on June 30, the mayor said he would move to eliminate the position. (It would ultimately be up to the Legislative Council.)
"There's three deputy chiefs. It's absurd. It's time for the town to fish or cut bait when it comes to top-heavy departments," said Mayor Craig Henrici.
Police Chief Jack Kennelly said he thinks there's a need for three assistants. "I'm hoping to have further discussions with the mayor and/or Council on the importance and needs of this position for the organizational structure of our department," he said.
Last week, the HDN reported that the mayor cut Cahill's $83,545 salary from his '06-'07 budget without telling Cahill. The 45-year-old cop said he was "shocked" to learn his job had been eliminated and had no idea why Henrici had done so. Cahill said while he has talked openly about retiring, he has made no formal decision. He's been on the force for 22 years.
"I heard he was retiring. It was common knowledge. I heard from five to 10 people," said Henrici in response to why he unilaterally cut the funding. "I heard from a variety of sources that he was retiring and Chief Kennelly wasn't one of them."
The mayor said no one told him to erase Cahill's job. Not Kennelly. No one, he said.
Henrici said before he finished the budget he did speak with Personnel Director Ken Kelley about Cahill. "He said he thought [Cahill] was [retiring] and I took [his job] out," the mayor said.
"When we discussed [retiring], the chief was concerned that we were losing a position," said Cahill. "He asked if I was telling everyone that I was retiring. And I told him that friends of mine knew and it wasn't a secret. I would discuss it openly. He asked me if I had any discussions with the mayor and I told him I did not."
After he learned last week that his position had been axed -- and wanting to know why -- the deputy chief said he had another conversation with Kennelly. "I asked him if he had discussed my position prior to the budget with the mayor and he told me no. The chief told me he had no conversation with the mayor about my retirement."
Cahill said he will retire on June 30, when the police union contract expires, "unless something happened that allowed me to stay and still get the benefits of the current contract."
---
March 10, 2006
Deputy Chief Cahill Likely To Leave Force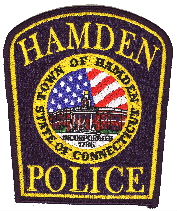 Henrici eliminated the cop's job from the budget without telling him
By Sharon Bass
Deputy Chief Stephen Cahill said he was "shocked" to learn his position had been axed from the mayor's '06-'07 budget. He said he found out Wednesday night at a Police Commission meeting. The budget was presented to the public on the same night.
"That was the first I heard that my position was zeroed out," said Cahill, 45, a 22-year veteran of the force. "My decision has been made for me." He said Police Chief Jack Kennelly also seemed shocked. The chief put in an $83,545 budget request for Cahill's '06-'07 salary, which the mayor exed out.
"I don't understand the whole reasoning behind why the mayor cut my position," said Cahill.
"He has indicated that his intention is to retire," Mayor Craig Henrici said. He said he called Cahill yesterday to let him know if he changes his mind, he would reinstate the funding for his job.
"He apologized for not speaking to me before the budget came out. He said he should have spoken to me earlier," said Cahill of his "10-second" phone conversation with the mayor. "I probably had 50 phone calls [yesterday]. They were concerned that I was getting fired."
The deputy chief is not getting fired, but he is seriously thinking about retiring.
"I think the town is very serious about pension and contract negotiations, which is going to push me out the door," said Cahill. He said 20-25 other cops may retire this year for the same reason.
He said he's afraid of losing some of his benefits if he waits "another five or six years," as he had planned, to call it quits. The current police contract expires on June 30. At issue are the potential loss of the sunset clause and changes in medical and retirement benefits. Asked if he's looking around for another job, Cahill said not officially, but "I've got a couple of ideas of things I want to do."
Though Cahill's job is not unionized (all others in the department are except the chief's), he still gets basically the same benefits, so labor contract changes affect him as they do union employees.
"I did tell Jack a week ago I was leaning toward retirement," said Cahill. "He laughed at me. It wasn't a big official thing. Cops say that all the time. I don't think he took me all that serious."
"He told me about a week ago that he was retiring and I was surprised," Kennelly said. "I don't know of his definite plans."
And on Monday, Cahill said, he asked Personnel Director Ken Kelley what his pension would be if he retires by June 30. "It wasn't, 'Here's my papers. I'm leaving,'" said Cahill.
So, he said, he is perplexed why Henrici would so quickly eliminate his position -- especially without telling him.

Since Valentine's Day
While Cahill said he's doing what's best for his family by cashing out before the labor contract is renewed, he acknowledged that some are tying his likely departure with the Feb. 14 lawsuit Lt. Bo Kicak filed against Kennelly and former Chief Bob Nolan. Kicak alleges he was passed over for promotions because he wouldn't cover up for Kennelly during a 2002 drug bust, in which Kennelly mishandled evidence.
"Everyone knows a major battle is coming at some point. People are on edge and taking sides," said Cahill. He described the department as "more stressful" since Kicak's suit.
Cahill said Kicak "is a very good friend of mine," but said rumors that he is the mastermind behind the lawsuit are "funny. Bo and I laugh at that. I didn't make Bo sue Jack. I could not have convinced him to and I could not have stopped him if I wanted."
Cahill said he also has a "very good working relationship with Jack [Kennelly]. He looks for my input when there's a decision to be made. So I can't complain."
"People know I wanted to be chief and Jack got the job, and they fed on that right away. They assumed I would undermine Jack," the deputy chief said.
"The police department has been my life for 22 years. The thought of leaving is a very difficult decision. But it comes down to what's best for my family. I wouldn't leave just because people aren't getting along in the police department," he said.
If Cahill leaves, the mayor chooses his successor, unlike with the other two deputy chief positions, held by Tom Wydra and Bill Onofrio. Since theirs are union jobs, candidates go through the Civil Service process.
------------------------------------------------------------------------
The 2nd District player refuses to take the DTC seat he won
By Sharon Bass
Yesterday's recount of the 2nd District Democratic Town Committee primary changed nothing, said Town Clerk Vera Morrison. Councilman John Flanagan's slate still won six seats; Paul Jacques, from the opposing slate, won the seventh but doesn't want it.
According to state law, a recount must be done when there's a difference of 20 or fewer votes between two local candidates, said Morrison. Jacques got 80 to Jack Simpson's 79.
Jacques e-mailed DTC Chair Joe McDonagh after the Tuesday primary saying he refuses the seat. He said he followed that up with a letter the next day to make it official. McDonagh said he hasn't yet received it.
The committee chair described Jacque's e-mail as "ambiguous," and said he e-mailed Jacques back saying he hopes he doesn't resign because "I think that the Democratic Party and the town committee is better served when it includes everybody, a broad representation, which includes all.
"I've never seen anyone win and then quit. It kind of makes you wonder what the point of the primary is," McDonagh said.
"He tried to discourage me from leaving," said Jacques, a former councilman. But he said because some DTC members supported Republican police Sgt. Gabe Lupo in last year's 2nd District Council race he wants no part of the group.
"They didn't support Lupo," countered McDonagh. He said two committee members had Lupo signs on their lawns, and when asked to take them down one member did. "They're still good Democrats. God knows I've made mistakes. I just wished they hadn't done it. It's also not for me to judge who's a good Democrat and who's not. And if that's Paul's rationale, so be it."
In his March 8 letter to McDonagh, Jacques wrote: "… I feel it is in the best interest of the 2nd district, the HDTC and is in my best interest to resign my seat at this time. As you are aware, there are other members of the 2nd district HDTC that worked against Democratic candidates in the last election and I feel as though I cannot work effectively as a team player with these individuals. I regret this action but there are times when one must stand up and do and what he or she believes to be the right thing to do. This is one of those times …"
"So be it, I'm sure Paul won't disappear," said McDonagh.
"I'm not going away," Jacques said. "I'm going to be doing more of my community stuff and build my base. That's how you gotta do it. You gotta produce. You gotta show them. All these other guys do is talk."
The final tallies from yesterday's recount, including three absentee ballots, were John Flanagan, 100, Harry Gagliardi Jr., 91, Joe Velardi, 89, Connie Vitale 88, Shirley Farm, 86, Sue Hutchinson, 83, Paul Jacques, 80, Jack Simpson, 79, Kristina Vollano, 72, Leslie Jacques, 70, Michele O'Connor, 70, Deborah Tropiano, 69, Norma Carr, 67, and Shelly Imler, 67.
Since Jacques turned down his slot, McDonagh said the six prevailing 2nd D members will appoint a replacement. "The obvious choice is Jack Simpson," he said. The vacancy won't be filled till April since the DTC March meeting agenda is closed, he said.
---
March 9, 2006
Henrici submits a $166 million budget to the Council, and assures taxes will rise
By Sharon Bass
In about 15 minutes last night, the mayor delivered his budget presentation to the Legislative Council. He called for cleaning the house of debt while creating new jobs to offer "world-class" services.
Mayor Craig Henrici is proposing a $166.5 million town/school budget for '06-'07, which reflects a spending increase of 9 percent over last year. ($109 million comes from local tax dollars.)
He wants to decrease the mil rate to 28.18 from the current 43.24. But nearly everyone will pay more taxes because the revaluation last year upped home values an average of 89 percent.
"I must take this opportunity to prepare homeowners for an increase in the tax bills they receive this coming July," he said.
He gave the schools a 6.2 percent increase, just .4 of a percent less than what the Board of Education requested. His $72 million budget recommendation is $14 million shy of the Board's request. But the mayor proposes to combine the town and school health accounts, and the school's portion rings in at about $14 million.
"There are those who justify every expenditure and perk in the Board of Education's budget by saying, 'It's all for the children.' Well, I want this budget to be for the children, too," he said.
He said his No. 1 concern is fixing the anorexic pension fund.
"I have proposed funding the pension plan at $9.75 million -- $3.75 million more than was funded last year," he said. Some of the $10 million from the Water Pollution Control Authority sale will feed the pension fund, he added.
He said it's time to get tougher with the unions on employee benefits.
"We will be aggressive in our labor negotiations, but not adversarial. Now is the time to investigate bold alternatives, like converting to a 457 plan, re-evaluating medical co-pays, addressing the sunset of some retirement benefits, or even bonding elements of the pension fund," he said.
He said the people deserve "world-class" service and proposes adding more Town Hall jobs.
"I have included in my recommendations a new position of assistant personnel director … I have included additional part-time help in Youth Services … My budget puts more patrolmen on the street … It also adds a new specialized position to Planning and Zoning."
He said he looked for ways to slash costs, for example, by significantly cutting down on using outside attorneys.
"I have full confidence in the staff of the Town Attorney's Office under the direction of Sue Gruen … I believe that the time has come for the voice of Hamden to belong to us, not a bevy of attorneys," he said.
He said there is a plan in the works to move the BOE central office to Government Center to reduce overhead and operating costs by consolidating services with the town. And 60 Putnam Ave. could be sold, bringing in revenue and property taxes.
Asked earlier yesterday how serious the BOE plan is, Henrici said Assistant Superintendent Hamlet Hernandez is coming to Government Center next week to look at space on the main floor.
The budget now goes to the 15 members of the Town Council for dissecting and ultimately slicing and dicing.

Official Feedback
School Finance Director Tom Pesce said he was OK with the mayor's BOE budget proposal.
"6.2 percent seems reasonable," he said. "But we really have to look at the numbers."
Superintendent Alida Begina said the same thing. "We have to go back and look at our numbers, but it appears he's [Henrici] favorable to the Board of Education's request," she said.
Council newcomers gave high marks to Henrici's budget talk.
"I thought the mayor laid out a thoughtful plan," said first-term Councilwoman Kath Schomaker. "I didn't hear anything I can't support."
Councilman Michael Colaiacovo, who's serving his first full term, called the speech "excellent. I thought he was honest and we do have to make a lot of tough decisions." He said he particularly liked the idea of consolidating the two health accounts.
Councilpeople who have been down this road before were naturally more critical.
"We need to do something about this mil rate," said Councilwoman Carol Noble, also the majority leader. "It really is too high. We need to do something about the pension plan. We try to play catch up, but …"
Noble agreed about creating a new position in Planning and said she "loved" the idea of using fewer outside attorneys.
She also said she hoped the school money would be used for the right reasons. The Council can only vote on the total sum of the BOE budget, not the line items. "I realize we only give them the dollar amount and hope that the money goes to the programs for students," said Noble.
Councilman Curt Leng was a harsher critic. He said while he "appreciated and agreed with the direction that the mayor is taking with the budget," he couldn't support it.
"There's a $13.5 million increase over last year's BOE and town budget. There's a 9 percent increase in overall spending," said Leng. "I cannot and will not vote for the 28.18 mil rate."
Doing some quick math, he said the taxes on a $150,000 house would jump $700-$1,000. "Which is way too high, particularly for seniors," said Leng.
As far as the WPCA money goes, he said $6.7 million of the $10.5 million is already spoken for to cover past operating deficits.
And Leng said the only new position he'd support is for the Finance Department.
One position cut from the mayor's budget is Deputy Police Chief Stephen Cahill's. Cahill has not made an official announcement that he's leaving the force. The Police Department put in a request for $83,545 for Cahill. The mayor changed it to zero bucks. (Check back with the HDN for more info on this.)
-----------------------------------------------------------------------
What's This About A Heliport?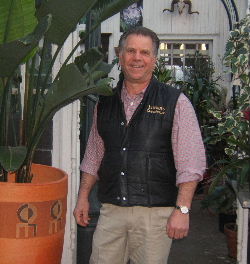 Lucian Addario in his greenhouse. He questions why a heliport was OK'd for just one person's use.
By Sharon Bass
What started as two brothers in the sound biz making noise about a new heliport going in next to their shop has become a wider spread uproar.
Mark Guarino and his brother, Guy Guarino, have been on edge since they learned last month that a heliport would be located 250 feet from their longtime family-owned production company, Guymark Studios, at 3019 Dixwell Ave. An "expert" had told a town commission the helicopters landing and taking off from there wouldn't make much noise.
But the Guarinos aren't buying it. And neither are some others -- now that they know about it.
In addition to noise, they say the public was left out of the approval process, which they claim was pushed through too fast; it will be a safety hazard to motorists on the Merritt Parkway; and it's just the wrong place for a helicopter landing.
But they have a bigger problem right now. There's nothing that can be done about it. It's a done deal for at least a year.
The heliport is going on the top of the two-story parking garage that belongs to Hamden Center One. Last month, the Planning & Zoning Commission gave a one-year approval for the heliport -- which is for the personal use of Michael Belfonti, owner of Hamden Center One. A wealthy real-estate investor, it appears Belfonti does not live or work in Hamden.
"A lot of people you talk to are against it," said Guy Guarino. "They said if there's ever a spot not to put it, this is the place not to put it." He said two former Air Force people told him the helicopters would make a lot of noise and kick up dirt, "and he said you really don't want to land these things next to buildings that have a lot of glass because [buildings will] shake." Belfonti's Hamden Center One has a lot of glass.
"I've never had an application where we have been so concerned about the potential for problems that we put a time limit on it," said P&Z Chair Joe McDonagh. "We did recognize that this is unique. So in a year from now if we feel it's a burden, we don't renew the permit."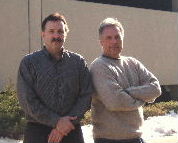 Mark and Guy Guarino. File photo
The Guarinos said they considered appealing it but don't want to incur legal bills. Besides, they were advised it'd be a long shot.
"A lot of people have come up to me and said they think it's ridiculous," said Mark Guarino. "They can't understand why one guy would get approval for a heliport. [But] money talks. [Belfonti] hired himself the attorney he knew would get it through, who happens to rent in his building -- Carl Porto. You want something done in town you talk to him. I think this was pushed through."
"To me, I'm envisioning driving down the parkway and see this bird lift off. It would be very distracting," said John Cummings, who lives in northern Hamden. Having served in the Air Force during the Vietnam War, he said he's somewhat familiar with helicopters. And this deal for Belfonti doesn't pass his muster.
"If it's just for personal travel purposes, someone pulled a fast one," he said. "I also think it's going to be a noise factor for the people living on the opposite side of the Merritt Parkway. When I [saw where] the heliport would be located it didn't seem to make much sense because of the closeness to the parkway."
"Who is it serving? Is it serving the town?" rhetorically asked Lucian Addario, owner of Lucian's Greenhouse and Florist at 2468 Whitney. "It's to accommodate one person.
"This is a pretty significant thing. We're bringing a helicopter into the middle of town," he said.
Addario said he doesn't think the heliport would affect his 35-year-old business but that's not his point.
"It's the principle of the thing," he said. "People who live nearby and work nearby. They have to deal with noise pollution. My gut feeling is that if he [Belfonti] has to make any emergency visit and it's his sixth visit, he'll make it." According to the heliport zoning regulation -- written by attorney Carl Porto, who rents space in Hamden Center One -- his client Belfonti is limited to five trips. That wording has caused confusion: Does it mean five or 10 landings? The P&Z passed the reg without defining the number.
Addario also asked if there are hours -- like at night -- when helicopters are forbidden to land or take off. The regulation does not include such a stipulation.
"You have to take into consideration the neighbors," he said. "It's pretty imposing to have a helicopter come in 200 feet from the parkway."
Mayor Craig Henrici said Mark Guarino, a personal friend, called him the day after P&Z approved the heliport.
"I had no knowledge of it beforehand," Henrici said. As far as constituent complaints, he said, "I think they have valid concerns."
Some business owners near the heliport site, who didn't want their identities disclosed, echoed their neighbors' sentiments.
"I didn't even know this was going in. I think everybody in the area should have been notified. I don't think it's such a good idea. We're going to have a lot of noise," said one.
"You're going to have dust and debris from all these helicopters. It's not just adjoining businesses that will be affected," said another.
Wayne Stone, owner of the Glenwood Drive-In at 2538 Whitney, said he's not worried about helicopters affecting his business, but said, "I can understand why others might be."
Vietnam vet Cummings asked if there is a backup landing spot. "In the military you always have an alternative position in case you can't land somewhere. They have to have a plan B. Do they have one?" he said. "It could be Meadowbrook."
Messages left for Town Planner Leslie Creane were not returned.
Cummings said he called the mayor's office last week to find out "how it happened so quickly without any notification of the people of Hamden. I was told to write a letter to the Town Council, that was what the woman said," he said. "It just seems if you wanted to do this there are a lot more convenient places to have this."

Emergency Use-ful?
Hamden police and fire supported the idea. Written into the zoning reg is permission for those departments to use the helipad in an emergency. But Mark Guarino's not buying that either.
"If someone needs to go to Yale-New Haven Hospital it's quicker by ambulance," he said. "So the Life Star thing is a joke. If they had to use it for an emergency, the best place is Meadowbrook. The Homeland Security thing is a joke. If there was ever a national emergency and they had to get a National Guard truck up there to meet a helicopter, I don't know that the truck could get up there."
Police Chief Jack Kennelly agreed that in some cases it would be quicker to get a person to a hospital by ambulance than helicopter. But not in all emergencies.
"If a person had to be Life Starred to a hospital out of the area," he said. "It depends on what the medical emergency is and where the person had to go."
Kennelly said having access to a helicopter could also be useful in search-and-rescues at places like Sleeping Giant State Park.

Kosher deal?
P&Z Chair McDonagh said Belfonti's helipad went through the same procedural channels as any proposal.
"It certainly didn't go through fast. Everything gets treated the same. Obviously, people were notified. And every civic organization gets the [meeting] agenda," he said.
"I swear on my deceased father and living mother, I don't know who the guy is," McDonagh said of Belfonti. "The applicant was identified. But his name didn't register."
The P&Z Commission required approval from both the FAA and the state Department of Transportation, he said. "Because it is new, we really did spend a lot of time making sure it wasn't going to cause any problems," said McDonagh. "I hope everybody's concerns are ill-founded."
---
March 8, 2006
Jacques Says He's Out Even if He's In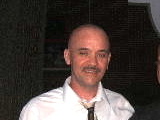 2nd District's Paul Jacques. File photo
8th District challengers pull off yesterday's DTC primary; 2nd District goes to recount
By Sharon Bass
First, the eighth. It's the easier one.
After losing at the Jan. 10 town committee caucus to seven relative newcomers (save one or two), longtime Democrats in the 8th District recaptured their seats at yesterday's primary. There was also a committee primary in the second.
"We did our job. We did what had to be done. It's a question of priorities of longtime Democrats getting pushed out," said Tony Mentone, a decades-long Hamden political player.
"Right now I'm happy and exhausted. I wasn't really surprised," he said after last night's tally. "We had experienced people. We knew where the votes were. In this kind of election, it's kind of a family election. It's who you know."
Mentone and his people nudged out Councilman Mike Germano's endorsed slate at the polls at Bear Path School. Of the district's 1,510 registered Democrats, 243 voted. The challengers included Anne Ramsey, who got 145 votes, John DeRosa, 142, Angelo Vitale, 139, Rose Mentone and James O'Brien each got 138, Tony Mentone, 136, and Susan Massaro, 132.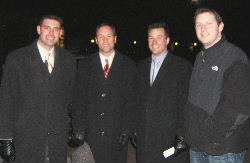 At Bear Path School yesterday, committee-endorsed candidates Ricky Baltimore, Mike Dolan, Mike Germano and Gregg Pugliese. Photo/Sharon Bass
The DTC-endorsed slate included Mike Dolan, who got 108 votes, Mike Germano, 105, Carol Noble, 100, Ricky Baltimore, 91, Steven Wilson, 89, Marigrace Larke, 85, and Gregg Pugliese, 84.

Yelling foul at the way the January caucus was conducted, DeRosa filed a grievance with the State Central Committee alleging violations of party rules. In the Jan. 24 letter, he wrote that the nominating process was flawed because the caucus notice was "inadequate and false." He also complained that the "8th District caucus wrongly followed the state party rules, unlike the other Hamden districts which followed the town party rules."
On Feb. 6., the state committee unanimously turned down both complaints. If the decision had swung the other way, the 8th would not have primaried.
Complications in the 2nd
As of late last night, 2nd District results were still unconfirmed. Six of the endorsed candidates clearly won: Councilman John Flanagan, who got 97 votes, Harry Gagliardi Jr., 89, Joe Velardi, 87, Connie Vitale, 86, Shirley Farm, 84, and Sue Hutchinson, 82. The seventh, John Simpson, got 78 from the voters at Helen Street School, while Paul Jacques on the challenging slate got 79. Of the 2nd's 1,231 registered Democrats, 175 voted.
There were also three absentee ballots with a total of 10 chosen candidates. According to Flanagan, both Simpson and Jacques got one absentee vote, automatically triggering a state-mandated recount because the spread is within 1 percent.
"That's the last thing I know from the Town Clerk's office," said Flanagan. He said the recount is to take place tomorrow.
But Jacques said he doesn't want the recount or the committee seat.
The former councilman said he sent DTC Chair Joe McDonagh an e-mail last night saying he "wouldn't be able to accept it because I couldn't be a member of that team or a team player. I want to be with real Democrats. There are people on that slate that work against Democrats. I wouldn't be able to work with John [Flanagan] because he knows some of the people worked against him in his last election." Some Dems quietly -- and not so quietly -- supported Flanagan's Republican opponent, police Sgt. Gabe Lupo, last November for the 2nd District Council seat.
"It's not being a poor sport. I just think it's best for the town, the town committee and the district and myself to take a mini vacation. But I'll be back," said Jacques.
"I have nothing but loyal Democrats on my slate," said Flanagan. "And if that's the way Paul feels I hope he follows through on what he's saying,"
Flanagan said he doesn't know the procedure for withdrawing a winning name -- "I've never heard of that," he said -- but believes the recount would still be on.
Jacques earlier said his Jan. 10 caucus "was basically a popularity contest. They excluded a few of us. The information wasn't being passed from the town chair to us. They decided to change the polling place without telling all of us." The second usually votes at Helen Street School, but the caucus was held at Church Street School instead.
On his slate was Kristina Vollano, with 72 votes, Leslie Jacques and Michele O'Connor, both 70, Deborah Tropiano, 68, and Norma Carr and Shelly Imler, 66.
The primaries cost the town $4,000 to print the ballots, set up voting booths and do everything else it takes to run a full-fledged election.
---
March 7, 2006
Mayor Craig Henrici's State of the Town Address
Read at Eli's today around 11:30 a.m.
"It is my honor to stand before you today and report on the state of our Town. Whether we live here, work here, or travel to Hamden to take advantage of its many resources, Hamden is our home. When I was campaigning for Mayor, I paraphrased a line from a movie that said "I was born here, I live here and I'll die here. With no regrets. When a place touches you like this, the wind never blows so cold again." I still feel that way. I can honestly say that I look forward to coming into work every morning, because I see the opportunity to make a great community even greater.
Hamden's strength comes from many different sources: the diverse nature of our businesses, residents, and community institutions; our active citizens; our respect for the Town's rich history; our unique location; and our government agencies that truly care about the well-being of this Town.
From the senior citizens at Davenport-Dunbar to the pre-school children at the Keefe Center to the men and women who volunteer every day as coaches of youth sports teams, we all benefit from a social fabric that encourages residents not to hide in their homes, but to play a role in touching their neighbors in a way that may be small, but will be remembered for a lifetime. While our sleepy little Town has grown to nearly 60,000 residents, I think we can all agree that, on some days, it seems and feels like everyone knows everyone else.
While well known for its impressive variety of retail opportunities, Hamden is also home to cultural gems like the Eli Whitney museum and breathtaking natural resources like Sleeping Giant State Park. Whether you come in search of a film studio or a simple cup of coffee, Hamden has something to offer. I am certain that those of you who attend the Chamber's Business After Hours events have been surprised by the range of businesses and institutions available to those who live in or pass through Hamden.
Yet all is not perfect here, and we cannot afford to turn a blind eye to the obstacles facing the Town and the hard choices we will all have to make to ensure the long-term vitality of this community. Hamden continues to grow, and we need to more effectively incorporate new residents and businesses into our community through solid planning and intelligent growth. We need to engage more citizens in our Town processes and live up to the New England ideals that say it is not only our right, but our obligation to participate in civic life. Remediation of contaminated soil the Newhall neighborhood will impact each and every Hamden community in the coming months; it can no longer be considered a problem that affects only a select few.
And yes, a financial cloud continues to spread over Hamden's future. For too long, we have ignored this gathering storm because political terms are short and real solutions are hard to implement. When I was in the State Legislature, there was a saying about government: long-term planning is deciding what to have for lunch.
Well, I'll only be Mayor for a brief portion of my life, but I'll be a resident of Hamden forever. The same is true for my colleagues on the Legislative Council and the Board of Education. So today, I call on all of us to look past political terms and make the decisions necessary for Hamden to survive and thrive. Decisions that recognize our many strengths and confront head-on those issues that threaten the Hamden that our children and grandchildren deserve to inherit.
Perhaps the biggest area of concern is our pension plan, which is in worse shape than most would have believed. This fund is responsible for paying pensions to our town retirees. The plan is funded partly be employee contributions but mostly by taxpayer dollars.
We all know that the Pension plan has been under-funded and has lost over one third of its value since the year 2000. Currently, the fund has a balance of $80 million in assets. That may seem like a lot, but it also contains present day liabilities of $150 million, and even that doesn't tell the whole story. Every new retiree goes to the top of the food chain because they are retiring with higher salaries, and thus higher pensions, than those who came before them, and those pensions automatically increase 3% every year.
Let me give an example of how fast $80 million can go. A rank and file guardian employee, that's a patrolman or fireman, who retires today can expect a pension and benefit payout of over $2 million. How many of you have $2 million in your 401 (k)?
And while that example is for higher paid guardian employees, the same principle applies to all of our municipal contracts. Today, an employee can retire before age 50 with an 80% pension and full benefits. Remember the first instant lottery tickets, which promised a grand prize of $1,000 a week for life? Forget the lottery, join our pension plan. We give full medical benefits on top of your $1000 a week.
Now, this is NOT a criticism in any way of the employees who are collecting this money. To them, I say God bless you. You work hard every day and these contracts were negotiated at the bargaining table. They made a wise employment choice at a young age. While some have suggested that we simply discontinue the plans, that is both unrealistic and inappropriate. No administrative fiat short of bankruptcy can change that. The town has made a commitment to these workers, and the town keeps its word.
Going forward with new hires, however, the current plan is unsustainable. It is obvious that our plan must change, or everyone is at risk in the long term.
In addition to our pension liabilities, we also face a significant and growing shortfall in our medical self-insurance fund. We intend to make paying this off and staying current a top priority, and the budget I will present to the Legislative Council reflects this. Health care costs are not going down any time soon, and without corrective action, these insurance lines could fall into an inescapable hole.
Within our actual operating budget, the news is better. After a series of deficit budgets, last year's budget showed a surplus, and with continued careful management, not to mention a mild winter, we are hopeful this budget will end in surplus as well. The Legislative Council, which is the ultimate budgeting authority in our Town, felt compelled to radically change the last two budgets and make many tough choices along the way and, as we see now, helped put the Town on the right financial path after several tough years. The choices they made were not always popular, but it is clear today that the Council got it right.
I think words of praise are also appropriate for the residents of Hamden, who have demonstrated their intelligence and tolerance for those budgets in tough times. I'm glad they do, because this year's budget contains the additional challenges of revaluation, which took place last year. The new property values and tax rates will be reflected for the first time in the upcoming budget. Even if we were able to achieve a completely flat budget or even cut expenses, every revaluation has a residential shift, so that the average homeowner will most likely see an increase in his or her property taxes.
Believe me, I am sympathetic to this. Actually, I am extremely sympathetic because I currently own two houses. Speaking of which, if anyone is in the market for a lovely house on Main Street, please see me after the luncheon. Hamden is a wonderful and affordable place to live.
Seriously, the revaluation increased the value of homes by an average of 89%. We now face multiple challenges: to overcome our financial liabilities, provide the highest level of service possible, and still be responsible with the tax dollars paid by residents and businesses alike.
To keep taxes as stable as possible, the Mayor and the Council will need Board of Education cooperation and I feel we are off to a good start. We have more work to do on it however, and we need to explore ways to reduce administrative overhead. We will be introducing a plan to combine space and move Board of Education Central Office staff to Government Center, putting 60 Putnam Avenue to better use. With that move, we will seek to combine finance functions, improve professional services and reduce overhead for both the town and Board of Education. I will provide more details on this in my budget address tomorrow evening.
We also hope that combining space will promote a unified and cooperative message, because we're all in this together. There are those who justify every expenditure and perk by saying "it's all for the children." Well, I want this budget to be for the children, too. I want to have a town where our children can afford to grow up in, and be able to raise their families here, like I did. If we are forcing seniors out of their homes, or making it impossible for our young adults to buy homes here, we simply aren't doing our job.
The need for cooperation applies to all other departments, too. Obviously Police, Fire and Public Works are three departments that we rely on to keep us safe, and I applaud their commitment to excellence. Many citizens have come to rely on Community Services, Elderly Services, Youth Services and Community Development. Other residents have come to cherish the programming provided by Parks and Recreation, the Arts Commission and the Library. We will continue to expect great services from these departments, and ask them to realize that if they have to do more with less, it is because we are putting taxpayers first.
As I said before, tough times are no excuse not to move forward. We are committed to making sure Hamden's significant taxes come with appropriate services, and I am extremely pleased with our progress so far. Tomorrow is our 100th day in office, and our commitment to improving services and completing projects is already showing results.
I have been extremely pleased with our new Department Heads. Mike Betz has restored professional management to our Finance Department. Some of his changes may not be visible to the average taxpayer, but they are making Hamden government more efficient, and are certainly restoring our credibility with Wall Street and the rating agencies.
For those of you who have to interact with our Planning and Zoning Department, I think you have already seen the changes and new spirit of cooperation. Our new team there, Town Planners Leslie Creane and Dan Kops have brought competence to the office and I hope concerned neighbors have seen and appreciate the new focus. I was also fortunate enough to make a number of new appointments to our land use commissions, including the Planning and Zoning that will change the direction there as well. This is important throughout town, but I would like to draw special attention to the neighborhoods around Quinnipiac University. No longer will your complaints fall on deaf ears. We must do more to better integrate Quinnipiac into our community in a more positive way. I am encouraged by our initial steps, and I look forward to continuing our work with both residents and the University not only to address the existing problems, but to eliminate problems before they begin.
In Public Works, our new Director, John Busca, has brought a long over-due focus on constituent service. He and his staff in the department have shown immediate results. When I went door to door in the campaign, one of the biggest complaints I heard was that when people needed service from Public Works, or the town in general for that matter, they were passed from pillar to post without finding the right person to talk to.
Well, I do listen when residents talk, and one of my ideas in the campaign was for a Mayor's Help Desk to act as a clearing-house for all problems. We established it using existing budgeted staff and an existing computer tracking system, so we are operating it at no additional cost to taxpayers. For those of you who don't have the Help Desk number, it is 287-7676, or you can email help@hamden.com. Darlene Butler in my office mans the Help Desk and when you're talking to her, you're talking to me.
We launched the Help Desk exactly two months ago, and I am pleased to report that it has been an unqualified success. We have received over 800 calls and emails, and as of this morning, 720 have been resolved. And rest assured, we're working on the other 80. A large percentage of the calls have been for Public Works matters, but virtually every department has had an issue to resolve. We even received a call from a woman whose chicken was eaten by a dog. Believe it or not, under State statute, the Town is responsible for that as well. Shortly, I'll be sending Risk Manager Art Giulietti out with a replacement chicken.
We have also been moving forward on completing projects. Hamden had many worthy projects on the books, but some had been stalled for a variety of reasons. To be honest, much of the credit for these ideas should go to past administrations. We're just seeing them through to completion.
This September, our middle school students will walk through the doors of a brand new, state of the art middle school. At the same time, a panel of community stakeholders will work together to determine a reuse of the existing Middle School building. We are working hard to bring necessary improvements to the Lou Astorino Rink, Hamden High School, and the Board of Education Central Office.
I am also pleased to report great progress in the planning of our Town Center Park and the next phase of the very popular Farmington Canal Line, which will soon connect with the trail in New Haven. In 1869 at Promontory Point, the great Union Pacific and Central Pacific rail lines were joined with the driving of a golden spike. While connecting the linear trails in Hamden and New Haven may not be quite as memorable, the continued development of this great resource is a testament to this Town's active citizens and a link to our rich history.
Last night, the Legislative Council approved the purchase of Johnson's Pond off of Thornton Street, one of the few remaining areas of open space in our southern neighborhoods. I remember skating on that pond with great joy, and this is a wonderful natural resource that we should pass down to our children. This purchase makes good sense not only from a community standpoint and environmental standpoint, but also from a fiscal standpoint as the permanent protection of this one-of-a-kind parcel will help improve property values throughout the neighborhood.
Down the line, we can look forward to the extension of community-wide wifi internet access to serve not only as a benefit to residents, but also as a signal to businesses that Hamden is a place that cares about their needs. Along with the wifi network, we are moving forward with the development of a town ambulance service that will improve response for Hamden residents and lower costs for emergency calls.
Hamden is a great town full of great people and great resources. We are at a crossroads, but we must have the will and the strength to manage the difficult decisions that must be made. So many of us here in Hamden make this a generational home, not just a stopover en route to another life in another place because of the bonanza of resources available to everyone: young and old, rich and poor.
Hamden is strong because its people are strong. I am humbled by the trust you have shown in me and encouraged by the kind words that so many of you have shared with me, with my department heads, and with my friends on the Legislative Council. With your continued support, we can stand as a community with strong ties to its past and an eye on its future. With your support, we can be a better Hamden.
I thank you for coming out this afternoon, and I thank you in advance for all you do for this great Town that we are so proud to call home."
--------------------------------------------------------------------
Victory!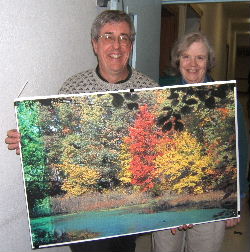 Curt Johnson of the land trust and Florence McBride with an autumn photo of the prize they won last night. Photo/Sharon Bass
The Council echoes "yes" for Johnson's Pond
By Sharon Bass
They didn't have to come.
They didn't have to share their emotions. Their stories. Their memories.
The salvation of Johnson's Pond looked like a sure thing before last night, when the Legislative Council unanimously approved to purchase it. But people with a profound love for the three-plus-acre open space in Spring Glen -- rich in birds and flowers, a pond and generations of memories -- took no chances. If the Council voted against it, a bulldozer would have destroyed their natural dream place forever. So they made their pleas, one after another.
A buyer was reportedly in the wings -- in case it was voted down -- ready to snatch up the hidden little piece of wooded paradise at 277 Thornton St., and turn it into a McMansion.
The Hamden Conservation Land Trust will own the property, although there are four funding sources. The state is expected to foot 65 percent of the $270,000 purchase price; the trust is putting in $35,000-$40,000; the town, $25,000-$30,000; and the Regional Water Authority, $25,000.
"I think anyone in Hamden should be concerned about this property," Andrew Brand of Brooksvale Avenue told the Council yesterday evening. "Even though it's only a little over three acres, there's a lot of wildlife. The pond is also used by humans. Our No. 1 hockey team was on there last weekend."
Curt Johnson, vice president of the land trust, approached the podium with a huge photo of Johnson's Pond in the fall, showing off its luscious, colorful foliage.
"Obviously water attracts us all like a magnet. Not just the two-legged, but those that swim and fly," said Johnson. He said the trust has raised to date $25,000 toward its end of the purchase. Last week, less than half that amount had been raised.
He said, "There is an alternative" -- the Big D (developer). And he didn't have to follow it up with: "So this is truly our last opportunity. You'd be looking at a McMansion instead of the woods." The Council was clearly sold.
Florence McBride, a bird enthusiast, started off her plea for Johnson Pond by saying she gave up the UConn women's basketball championship game, for which she had tickets, in order to come to the meeting.
"Its value is worth a lot more undeveloped," she said. "The value is what it means to the town."
McBride came prepared. She gave each councilperson a copy of a letter from a Hamden High science teacher, who wrote that the pond would be a good lab for students. As she talked of what Johnson's Pond has meant to her over the decades, McBride welled up with tears and choked on her words.
"I've watched the life of the pond. It's just a marvelous place. A beautiful place," said Juan Linz of Ingram Street.
After a procession of emotional speakers, Claudia Reynolds changed the mood. "I'm afraid I'm not going to be too popular," she started off.
Reynolds said some years ago she tried to raise money to buy and preserve the property but didn't have enough support. "Where were the neighbors then?" she said, sounding annoyed. She also said the price markup is "outrageous. I am very much opposed to paying one penny more than the appraised amount."
The land trust tried to buy the property several years ago, but lost out when on Feb. 3, 2000, then-owner Mary Thim sold it to Terry Boyle for $55,000. Boyle is the current owner.
Eighth District resident John Morrison responded to Reynolds. He said the last time around the trust didn't have a contract but this time it does.
"I'm urging you to vote for this," he looked at his councilpeople. "There are oak trees over 200 years old [at Johnson's Pond]. The developer's waiting. He'll move in and it will be gone forever."
The Council made few comments.
"I'd just like to say with all the testimony I heard this evening and the history lesson I heard, I urge my fellow members to go ahead with the vote," said Councilwoman Carol Noble.
Councilman Ron Gambardella asked if there will be any signage directing people to the hidden jewel of Spring Glen. He was told no.
"We'll just leave it a secret," he quipped.
President Al Gorman asked mayoral chief aide Scott Jackson if the evening's vote includes the financial agreement between the four entities. Jackson said no.
"It's possible if the land trust doesn't come up with their $35,000 or if the Regional Water Authority reneges on its contribution" the town would be responsible, said Jackson. But doubted that would happen. Asked about hidden costs, Scott mentioned an $1,800 fee for an appraisal of the Thornton Street property.
Though he didn't get definitive answers, Gorman too supported the purchase. "Saving a place is different than saving empty space," he told the room. "And Johnson's Pond is a special place. And this is something we should preserve."
The Council prez thanked the Hamden Conservation Land Trust for its tireless work. Seconded by the HDN.
--------------------------------------------------------------------------
Post Gets the Post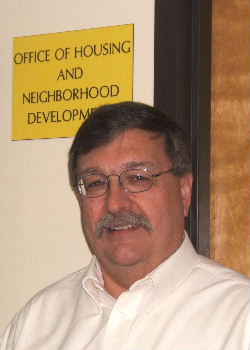 John Post. Photo/Sharon Bass
Mayoral aide Jackson's successor is named
By Sharon Bass
After working for the town of Manchester for 22 years, John Post made a career change. He became the associate executive director for the Manchester Area Conference of Churches.
That job didn't last too long.
A year after being hired, "I was laid off by MAC and was looking for work," said Post, 57. On Feb. 15, he rejoined the working ranks as Hamden's new Community Development program manager -- what Scott Jackson did before working for Mayor Henrici.
Post found the job on www.careerbuilder.com. During his last 12 years in Manchester Town Hall, he said he held the same community development position.
Post's $55,000 salary is paid by a federal community development block grant through HUD. For fiscal year '06-'07, Post said he expects Hamden's grant to be $519,000. Besides his pay, it goes to stuff like daycare for tots, hot lunches for seniors and housing assistance. The grant also goes to storefront improvements and home rehab for income-eligible residents in the target areas: Highwood, Hamden Plains and the State Street area.
"The highest priority [right now] is developing the action play -- a spending plan for next year's HUD grant," said Post, who lives in South Windsor. He works with the Community Development Advisory Commission to decide how to parcel out the money. Their plan is sent to the Legislative Council for a public hearing and approval.
Asked about his first few weeks on the job, Post said, "It's great. It's wonderful. A lot of nice people working for the town who have been helpful. I know the work. It's just getting used to the new faces, procedures, town issues, neighborhood issues, organizational issues." And political issues.
---
March 2, 2006
Can't Afford the Cadillac Anymore
Panzo explains the state of the town's health care costs to a new oversight committee
By Sharon Bass
Health insurance is not only one of the meatiest line items in Hamden's budget, it's also one of the most heated.
More and more people in the private sector have been priced out of the insurance market and pay much higher out-of-pocket rates than insurers do. At the same time, government workers still have a sweet deal, paying very little toward their medical care.
Those days might be numbered.
At last night's first meeting of the new Insurance Cost Review Committee, the town's health-care agent of record, Lew Panzo, explained how it all works and what could make it work better. (The town's and Board of Education's coverage are clumped together; its joint contract with Anthem runs out on June 30.)
"I know now why your costs are so high and we're going to make changes," Panzo told the seven-member committee of Council and BOE members. He handed out a 20-page booklet that outlines in detail where nearly every health-care dime goes.
"Your claim costs are rising every year," he said.
"One of these years we're going to have to get public employees into what the private [sector] gets," said committee member Councilman Jim Pascarella. "The teacher's unions are screaming from the rafters that their [pay] raise was so small they're taking home less," because their out-of-pocket medical costs have risen.
Councilman John Flanagan, chair of the insurance committee, said unions are "the toughest to deal with."
Taxpayers will foot the bounty of the $27 million it is projected to take the next fiscal year to pay claims and Anthem to administer the medical plan. A small portion will come from employee contributions via premiums and co-pays. According to their union contracts, town and BOE workers pay anywhere from 4 percent to 14 percent of their monthly premiums. In the private sector, said Panzo, it's not uncommon for employees to pay 50 percent. And some employers can't afford to or refuse to offer any health coverage at all.
"The average [municipal, school] worker doesn't know what the hell this costs," said Pascarella.
"The attitude out there is no matter what management does [the workers are] being screwed," said Flanagan.
"We're not out to get you. We're paying most of it," said committee member Ed Sullivan, who also sits on the BOE.
"All they have to look at is $27 million," said Panzo. "That's a lot of money." The BOE side accounts for roughly $17 million; the town, $10 million.
The goal, he said, is to retain the same benefits while lowering the cost to taxpayers. The agent of record said this can be accomplished by consolidating insurance plan designs (although employees only have two choices under Anthem -- one called the "Century" plan or how Panzo described it, "the Cadillac of plans" -- within those choices are many sub-choices); raise the co-pays and add co-pays to union contracts that have none; and carve out the prescription and stop loss coverage from the Anthem plan. In other words, get quotes from other insurers for those two pieces, then march back to Anthem to see if it will match the lower price. If it won't, Panzo said it would be up to the mayor and Legislative Council whether to go with a cheaper company.
"If you could carve out the prescription and stop loss you could save a lot of money," said Panzo.
The $27 million covers medical, drug, dental, vision and stop loss, which is a separate insurance plan that kicks in when a patient's medical bills exceed a certain amount, taking the financial responsibility off the town. Panzo wants to up that amount from the current $150,000 to $175,000 in the new contract, which would reduce the overall price tag. The town pays a premium to another insurer for stop loss coverage.
Hamden is partially self-funded. It pays all claims with the exception of those that are covered by the stop loss company. Between current employees and retirees, there are 2,029 contracts; 1,224 for BOE employees and 805 for municipal. That is just the number of contracts, not the number of people insured since dependents are included in all plans.
There are another 232 contracts for retirees who are fully insured under Anthem's major medical option. The town pays the premium and the insurer pays the claims. Thirty-five are on the town side; 197 on the BOE.
Panzo said he is being paid roughly $48,000 this year to be the agent of record.
Insurance committee member Michael D'Agostino, the BOE chair, said the hour-and-a-half meeting last evening in Government Center was the best of its kind he's ever attended.
"We received more meaningful information tonight from Mr. Panzo than I've gotten in 16 years," he said.
-------------------------------------------------------------------------
Hotel a 'No,' Historic Bridges Don't Know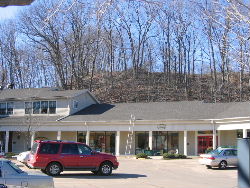 That hill of trees behind Talbot's won't be turned into a big hotel after all.
Story and photos by Betsy Driebeek
In what seemed to be déjà vu, last night's agenda for the Inland Wetlands and Watercourses Commission included the proposed 101-room hotel at 55 West Woods Road and the Mount Carmel bridges.
Again.
After months of meetings, the commission voted on the hotel project yesterday. Commissioner Nancy Rosenbaum made a motion to deny the application. Her motion passed 6-2 with little discussion.
Upon leaving the building Dana Friedman, attorney for the developer, Westwoods Properties, said, "I am generally disappointed. I think it was a good project, properly designed and would have been a substantial economic benefit to the town." He said he did not know if his client would submit an alternative plan.
There were also two bridge reconstruction projects before the commission. Again.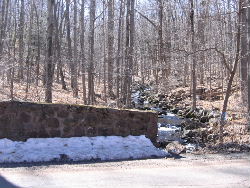 The ailing bridge at River Road.
Town Engineer Al Savarese and Ronald Nault of Luchs Consulting Engineers presented the cost, construction time and design comparisons for the River Road bridge:
Four-sided box culverts, six weeks, $483,000
Three-sided box culverts, three months, $678,000
Conventional bridge, six months, $945,000
Hillfield Road resident Curtis Packer disagreed with the cost comparisons saying box culverts are not the way to go. He said he does not like the idea of modern bridges or sidewalks in rural areas.
"It's not that we don't want a bridge here, we want it done right. Opportunities exist to be more environmentally sensitive," said Aris Stalis, a landscape architect and resident.
"The criteria we applied for the proposal is valid. It is fiscally responsible and we have the numbers to support it. I apply safety first; economics are secondary," said the town engineer.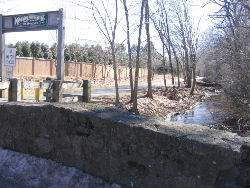 The seven-decade-old bridge on Brooksvale.
Next, Savarese discussed the rehab needed on the bridge on Brooksvale Avenue over Jepp Brook. The 70-year-old bridge is adjacent to the Farmington Canal Trail. As with the other bridges, an evaluation report from the 1990s showed that this bridge was structurally deficient.
A cost and construction time comparison was presented, similar in numbers to those for River Road.
Commissioner James Doherty questioned if the town had gotten the proper approvals from abutting property owners. He was told the abutters are the town of Hamden and the state Department of Environmental Protection, which both granted permission.
During the public comment portion, statements were made similar to those on previous bridges -- the desire to have stone parapets and wooden guardrails, and minimizing the impact to the wetlands. Commissioner Michael Milazzo asked if there was any difference environmentally between wood and metal guardrails. The answer was no.
"We want to keep with the rural character of the neighborhood," said Gail Traester.
Residents said they were also concerned that people would drive faster over the bridge if it is widened and sidewalks are added.
At the next IWW meeting, a vote will be taken on the bridge reconstructions.
---
March 1, 2006
Pay To Hear

By Sharon Bass
You elected him. You're paying his salary. And if you want to hear Mayor Craig Henrici deliver his state of the town address March 7, you'll have to fork over 30 or 40 bucks.
The Hamden Chamber of Commerce is putting on the event, as it has forever. This year the price is steeper. According to chamber director Nancy Dudchik, it will also serve as a fundraiser and includes lunch at Eli's -- as well as the only state of the town performance Henrici will make.
Is this democracy?
"We're offering an event for the business community," she said. It's not geared toward the general public. Invitations were sent to chamber members only, who will be charged $30; nonmembers can get in for $40.
"The general public never really came to this event," said Dudchik. "It's mostly our members."
If someone can't pay the rate, she said, "they can call our office and we can work something out." Asked what that would be, she said maybe allowing people in to listen and not eat, but she wasn't sure if there would be enough room for them.
Gloria Sandillo, who now works for the mayor, was chamber director from 1986 to 1998. She said people were charged just enough to break even back then. It wasn't a fund-raising affair.
"When I was in charge there was a period when people would call and say why do they have to pay to hear the state of the town," she said. So those who couldn't or didn't want to pay were allowed in but were not served a meal.
Henrici said he will deliver a budgetary address to the Legislative Council at a special meeting on March 8. But the address for the chamber "will be broader," he said. The mayor also said he would send his chamber address to the HDN for publication.